Having a clean window requires a little skill and knowledge to get the result you desire.
If you want your window cleaning to look professional at the least, you have to read this to know how it's done.
These window cleaning tips have been tried and tested by our cleaning crew and certified to give excellent results.
Following these hints to wash and clean your windows will guarantee your windows live longer.
You're going to need a bucket, a sponge, a dry broom, squeegee, microfiber cloth, an old cleaning solution, or detergent.
First, you want to do is to sweep off cobwebs that have been spun on close to, on, or around the window. Afterward, you can rid the glass of the layer of dust coating it with a rag. This will make subsequent steps a lot easier.
Wash the microfiber cloth and sponge This makes sure that the dirt on the cloth and sponge doesn't contaminate and saturate the cleaning solution you're going to be used in washing the windows. Makes it less hard than it's supposed to be.
In a fresh solution of water and detergent soak in the sponge and use it to wash your window. Try to make sure that there are little quantities of soapsuds on the glass while washing. Use cold water for the best results. Warm or hot water evaporates quickly, leaving streaks of dirt on the window.
After you're done the washing, if available, use a clean squeegee. From the top of your window, working your way down in vertical strokes, wipe the window, repeating the motion after cleaning it with a clean old rag. If you don't have a squeegee available, a microfiber cloth will be useful. A clean one you'd already washed prior to washing the window.
Wipe off water or soap that may have dropped on the window frame when you were washing the windows to make your work complete.
Stand back and appreciate how clean your windows are and the amount of bright sunlight you're inviting into your home.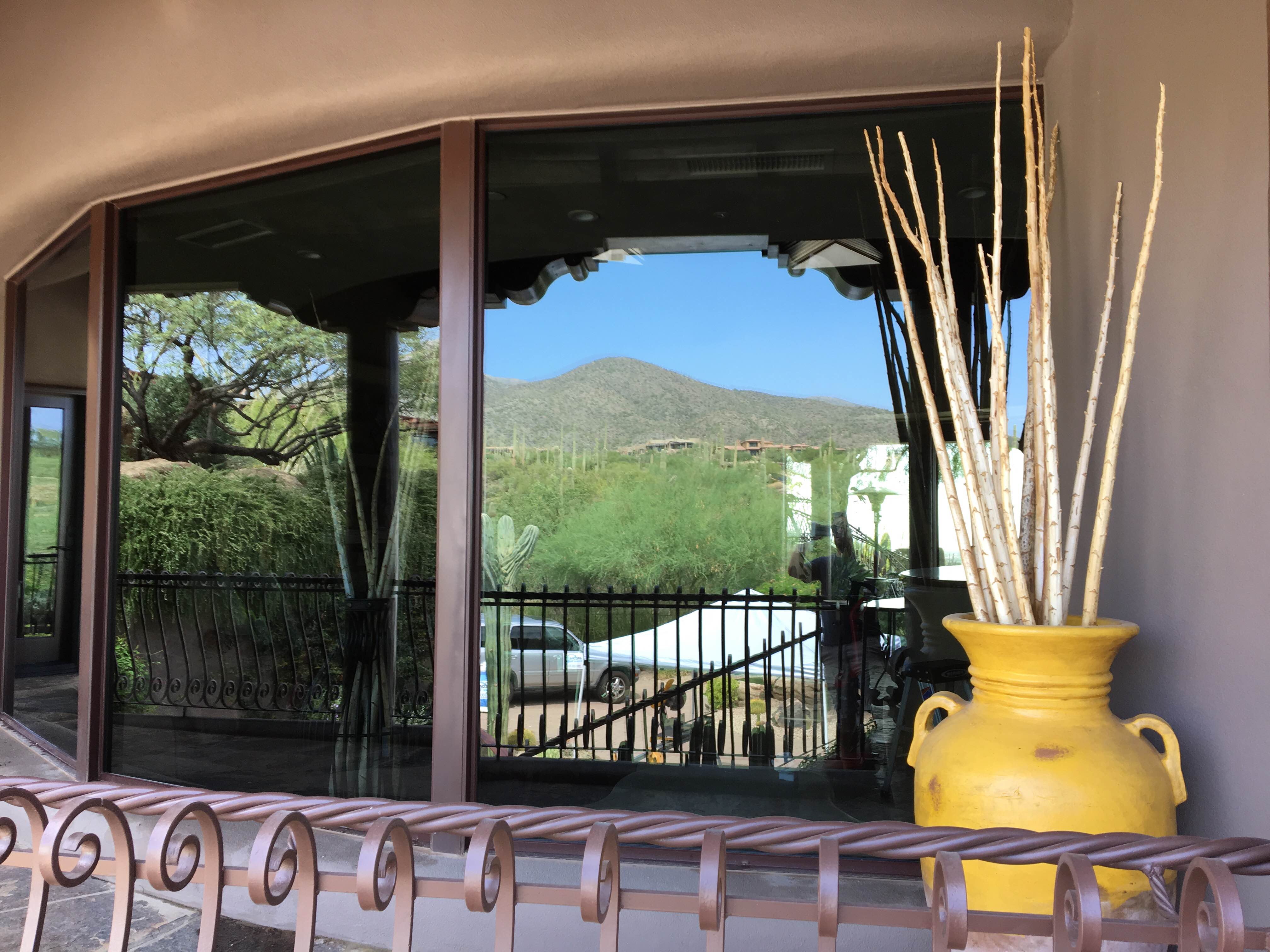 Extra bits of window cleaning advice
Dust won't let your window remain the way they are. Wiping your window with clean towels or microfiber cloth on weekends is a great way to keep your windows clean.
Wash your windows on cloudy and humid days. If humidity is low, water, even cold water evaporates quickly and you may find yourself surprised and annoyed at the result because water evaporates slowly when humidity is much.
Wash your windows at least four times a year for the best and most satisfactory results.
Window Washing Services in Arizona
Who offers the best and most amazing window washing services in Arizona? Arizona Window washers, of course. We specialize in residential and commercial window washing as well as in pressure washing, exterior house cleaning, and gutter cleaning. We have an array of services that always leave our customers satisfied with us.
At Arizona Window Washers, our vision is to be the premier window cleaning services company. The window cleaning company you will be happy to refer to your friends, family, relatives, neighbors, and co-workers.
Located in Phoenix, AZ, we are veteran owned and locally operated. We take pride in our work and our experienced, professional, highly trained and friendly staff is ready year-round to serve your every property washing need. We offer the best customer service coupled with the lowest rates we can manage. Call us today at 480-335-7373.
Why Choose Us?
We are a highly experienced window washing company. We are the best in this business, according to popular opinion in Phoenix, Arizona. Moreover, our experience spans from our many years of working in the window cleaning industry in Arizona. There are several reasons why we have always gotten amazing reviews from our customers and countless recommendations.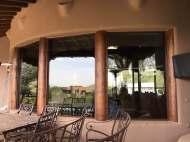 First of all, our company prides itself on having on board some best trained and knowledgeable cleaning technicians. Over the years, we have dedicated our resources to training some of the best cleaning technicians in the area. Our highly skilled experts can handle professional equipment and are qualified to work in any environment and in any condition.
More than that, our team of professionals is always able to come up with effective solutions no matter the situation they are dealing with.
Professional Window Cleaning Service
We have already mentioned our highly professional equipment. This is one other reason why Arizona Window Washers is thought to be and actually is the best window washing company in the neighborhood. We have invested in some of the most professional, state-of-the-art, top of the line pieces of equipment. This ensures that we always do a great job. You can always count on us because we can always count on our pressure washing and window washing equipment.
Be a Satisfied Customer
One of our top priorities is to always have satisfied customers. In order to achieve this goal, we have focused our efforts on creating an incredibly professional customer service department. Our operators are always at your disposal. All you need to do is give them a call and they would be more than glad to answer all your questions regarding our services.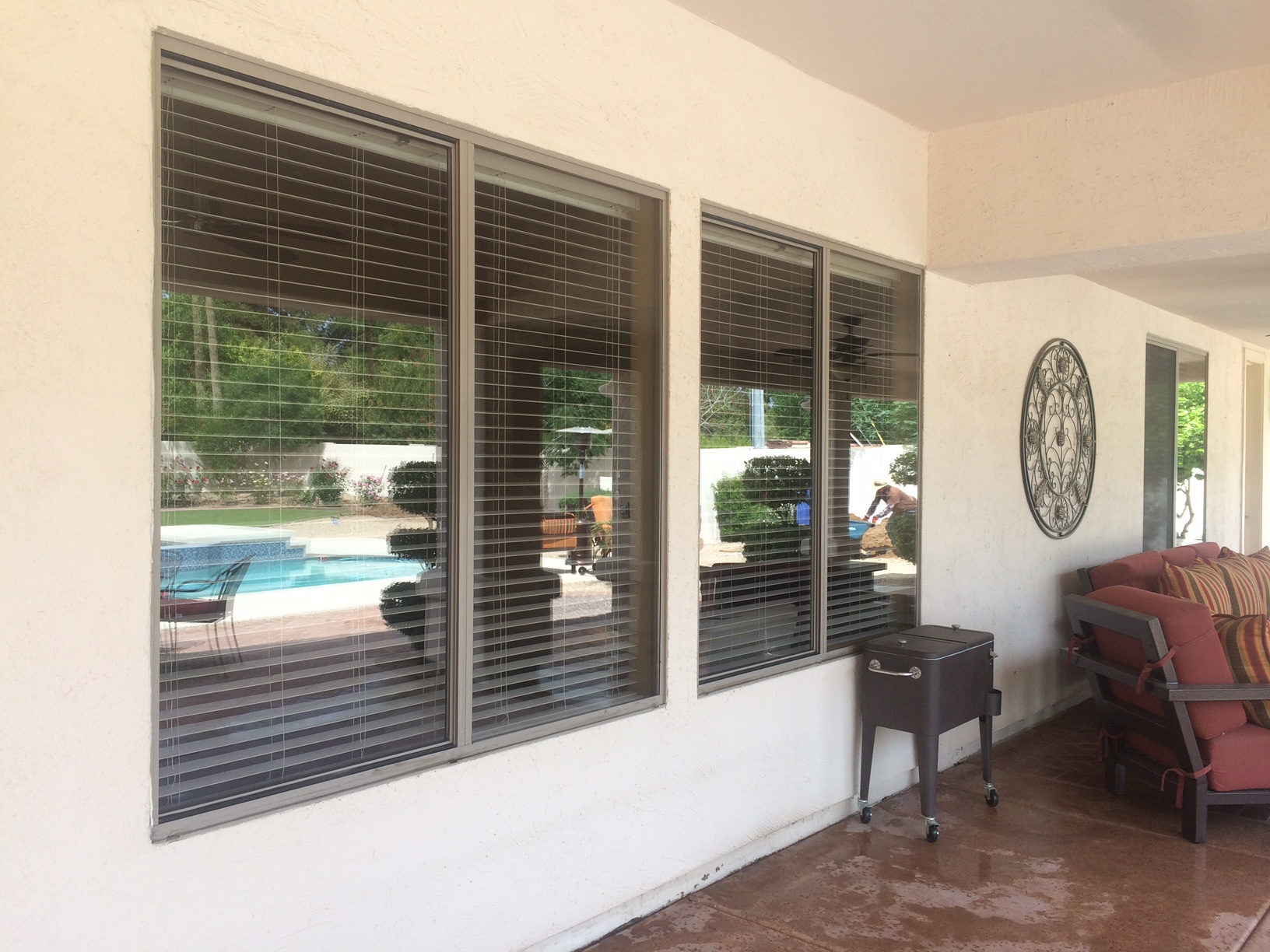 And speaking of our services, you should also know that our company has the lowest rates currently available on the market. We are far the most affordable window washing company in the area.
No matter if you are a commercial or a residential customer, you should not hesitate to contact us. Because having clean windows and a clean house is definitely doesn't attract luxury charges.
Most people do not even look into how much a window washing service costs because they assume it is very expensive. We are here to take down this myth and to prove that window washing and pressure washing services can also be very cheap.
All you have to do now is contact us. Arizona Window washers are definitely the best choice for you, no matter if you live in Phoenix, Scottsdale, Chandler, Glendale, Mesa, Gilbert, Tempe, or Peoria.