Everyone wants to save a few bucks and get the job done the best. And Arizona window washers phoenix are here to give you the best window cleaning you can get in the Phoenix area. Today we're going to discuss some tips and tricks involving hiring a window washer, as well as some pointers as to how to best prepare for our visit.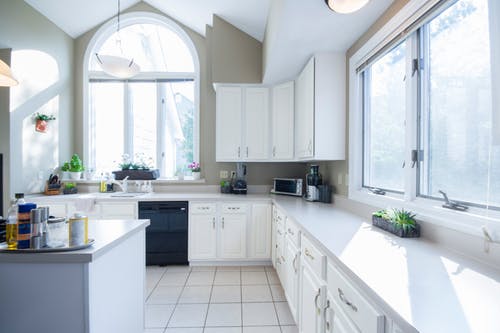 1. Price Checking
Don't be afraid to call around (or use our free online quote services!) and compare prices. Sometimes, if you show a company a quote for a lower price, they'll match it. Let us know if you get quoted for lower prices from reputable companies and we'll do what we can—but we guarantee we're the best window cleaners at the best price.
2. Referrals
Let us know if one of our other clients told you to try us, or ask around to anyone you know who has used window cleaning services. This can help more than online reviews, as some companies will offer crazy incentives for dishonest reviews, or people will provide false reviews.
3. Coupons and Discounts
Ask about package deals, booking multiple services, first-time-customer discounts, or discounts for providing accurate reviews!
4. Scheduling and Calling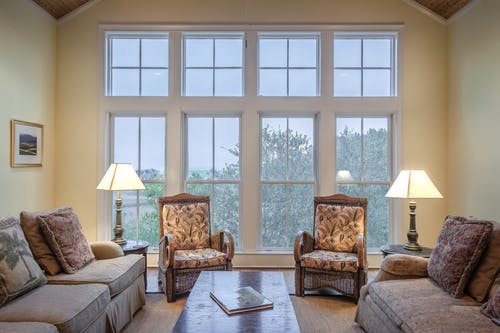 When you call to book our services, or when you use our online services to book a visit, give us any and all important details. This may include things like window size, height, and numbers as well as if you have screens, blinds, or shutters. It may also be beneficial to mention if you have any heavy furniture in the way that we may need to move to best get to the windows, and inform us of any sensitive plants near windows outside.
5. Before we visit
We are willing to help you move furniture and window coverings. But moving any fragile or valuable items from any furniture which we will have to move is a great first step. Getting them far out of the way of the action will keep them safer. It may also be wise to keep small children, cats, and dogs behind closed doors or gated to keep them from getting into our tools, chemicals, or risking harm to themselves or our technicians.
6. Blinds and Screens
If you have not scheduled a screen cleaning, we may not be able to do it at the spur of the moment, so we may need to remove screens prior to cleaning. We are available to clean the screens as well, but prior notice is helpful.
7. Side Jobs and Recurring Services
If you'd like to schedule regular visits for any of our services, let us know and we can schedule them, and maybe offer deals or discounts. Also, if you have any other job that you need to be done that you think we can assist you with, let us know. This can range from removing Frisbees from roofs while we're doing gutter cleaning or changing a light bulb for a high chandelier while you're there with a ladder. If we have the time and the tools, we may be able to help you out with what you need.
If you think there is a service we should provide regularly, let us know, and we may be able to add it to our list of services.
How to Hire a Great Professional Window Cleaner
Hiring a window cleaning service company can be a bit complicated sometimes. Here we're going to talk about some of the best ways to identify a premier cleaning service. There should always be things to look for, like when you are looking for any other service.
Are they licensed and insured?
The first thing to know about the company should be are they licensed and insured?
Knowing the company is insured with general liability insurance and workers compensation. This shows a little more about the company than you think. This shows that the company cares about its customers. And not only the customers but the employees as well.
What do people say about their services?
The second thing to look for would be the reviews on the staff. Knowing what other customers think can help you get an idea of what it would be like with the company. Do their reviews stand out? Or do they just show bad results? Reviews can often show whether the staff is highly and professionally trained. While you are looking at the reviews online you can kind of get an idea of how that company's overall customer satisfaction is. Do their clients seem happy from the reviews? One thing to suggest is don't always just look at the testimonials. Do your own research and come to your own conclusion.
How comprehensive are their services?
The final thing to look for would be, do they just offer one specific service? You don't want a company that can only do one job for you. You want to find one that can have you covered no matter what it is. Do they offer to clean your gutters and pressure wash your home, leaving it looking fresh?
Choose Arizona Window Washers for Your Comprehensive, Top-Quality Window Cleaning Services in Arizona
Here at Arizona window washers, we have a highly trained and friendly experienced staff. We have been in business for many years, and in those years we have gained a reputation to be considered the best Professional Window Washers. Serving commercial and residential areas all throughout Arizona.
We always try to take extra steps to ensure the best customer service. Our commitment to customer service is combined with technical skills to demolish the competition.
Proof?
If you pick any of our past customers, every single one of them can only contest to say one thing. Our service is hands-down amazing. We strive to give better service every day. And something even better than a company with great reviews is a company with great price points! Out of any professional window cleaning services in the valley, we are the most affordable window washing Company in town!
Here's an example, if you book online and you are a new customer and use code (newazww) you get 10% off your first purchase! Work as a teacher, firefighter, policeman, or even serve in the military? Use code (service15) and enjoy 15% off!
Other Things We Offer?
One other popular service that we offer is house washing services. This is an easy way to increase the value of your home if you plan on selling it in the future. Or you can just relieve your ice sores by getting all of that dirt and grime off of your home. Depending on how badly the house is on the outside, some of the jobs may require minimal chemicals to get your house looking fresh again.
Our highly trained staff will have your home looking brand new in such a short time who wouldn't want that? One other common service that we offer is pressure washing. Pressure washing can have your patios and outside living looking cleaner than ever also removing all the dirt and grime.
Why Us!
It doesn't matter if it's a residential or a commercial customer. Never hesitate to give us a call! Besides window washing, we also offer pressure washing and exterior house cleaning. Why not make the right decision and save yourself the headache? You spend a ton of money on your house, do the right thing, keep it looking pristine! Give us a call at 480-828-2277! Proudly serving all of Phoenix, Scottsdale, and Chandler.