If you are looking to keep your company's windows clean and tidy, hiring a window cleaning company near me is the solution to your problem. Having an effective window cleaning service will help you increase the productivity of your employees, improve their health and have a good working environment. 
You must be thinking that you do not need to hire a professional window cleaning company to enjoy these benefits when you can do it yourself in all areas of your business. However, cleaning sometimes takes a lot of time and will not be the only task you have to do during the day.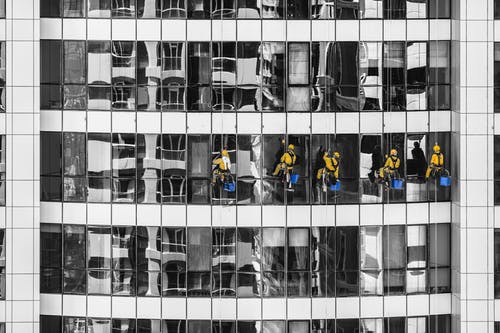 To avoid spending your time cleaning, the best thing you can do is hire a cleaning company.
When you hire this service, the hygiene of your business will cease to be a concern for you and your team. In order to make the best decision for your company, today at Arizona Window Washers we will explain what benefits you will get if you decide to hire a cleaning company and what you should consider. 
Advantages of hiring a Window cleaning company
Hiring a professional window cleaning service brings many more benefits than we all know. In addition, unlike what most people think it is not only for large companies. Some of the advantages of  hiring a window cleaning company are:
Highly trained cleaning staff
The first benefit you will have when you hire a window cleaning service is that the cleaning staff will be trained in each of the tasks that are done daily. This is because cleaning companies and your company have highly qualified employees and will provide you with professional and satisfactory results.
People who are part of a  cleaning company every day perform tasks such as cleaning windows, desks, and bathrooms. For this reason, they know the best way to perform each task and have the practice to carry it out quickly.
Comprehensive cleaning with unbeatable results
Deciding to hire a Window cleaning company is a way to ensure you have the best results. This is due to two factors: the first is qualified personnel, and the second, the fact that window cleaning agencies have specialized tools and machinery to offer a quality service.
When you hire the service of a professional cleaning company you will have many more services at your fingertips, which you can request only when you need them. For example, a gutter cleaning service. In addition, cleaning companies also provide very specific services that are difficult to carry out such as cleaning solar panels, in case you have them in your business.  
Cleaning budget at your fingertips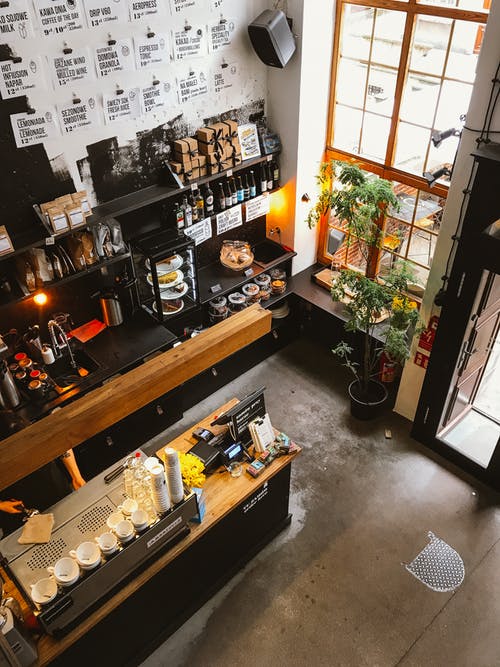 Having a cleaning service can help your pocket. You will be wondering how this can be possible. The answer is very easy, it is a sector that is constantly growing and this causes high quality offers to be presented at a moderate price. In addition, several window cleaning companies in Arizona offer you a budget that adapts to your needs.
The above will help you pay only for the services you need. For example, if you travel frequently you can request that they do the window cleaning on the days you arrive on a trip. In this way, you will avoid paying for a service you do not need because what is the point of cleaning some offices that will remain empty?
Hiring a cleaning company also helps you save money since you won't have to invest in cleaning items. These would be supplied by the cleaning company with which you purchased the service.
What should you keep in mind to hire a window cleaning company?
If you have already made the decision to hire a window cleaning company we will help you choose the cleaning company that best suits the needs of your business, which offers you a quality service and that will not affect your finances.
Decide the cleaning services you want to hire
Before hiring a cleaning company, you must define what tasks you will be responsible for and for which you will pay. Also, you will have to choose if what you are looking for is a general window cleaning service or a specialized one.
Depending on the type of cleaning your business needs, you can get in touch with different window cleaning companies and learn more about the service they offer. Keep in mind that you can request the service every time you need it or have a cleaning plan in which a few days are set to carry out the process of cleaning the requested space.
Choose the cleaning service budget you can afford
To keep clear finances and that do not bring you losses you must decide what is the maximum price you would pay for the cleaning of your facilities.
When deciding on this price, you should take into account the dimensions of what they should clean, how many people they may need, what products they will use and how much time they will need to be able to carry out the cleaning. All these factors should be reflected in the cleaning budget.
Know more than one cleaning company
Finally, to decide which cleaning company you will hire after consulting several you will have to look at their legality, their experience and the opinions of other customers. In this way, you will ensure that the company you are going to hire has no legal problems and offers you a high-quality service.
Remember that it is best to request more than one cleaning budget. This way you will be able to hire a reliable service that has the best value for money.
We hope that everything that you should keep in mind when hiring a cleaning window company and the advantages offered by having this type of service has been clear to you.