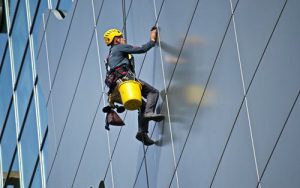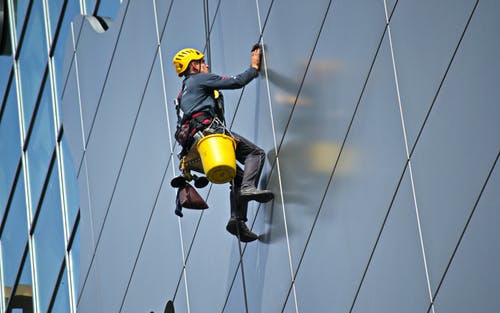 Many homeowners neglect the windows on the outside just because they think that they will get dirty minutes after they've been cleaned. We use a wax additive in our solutions to help with powder in moisture on the windows. The professionals at Arizona window washers help keep your windows clean without costing you the hassle. When this salute is added I can help keep your windows clean and easy to touch for up to six months. Can you read it to find out more perks of hiring your professionals at Arizona window washers
Window screens
No one typically things to clean the window screens on the outside of your home. Well, let me just say they're not fun to clean and can be a little tricky at times if you don't know what you're doing. Many exterior cleaning companies will clean your screens but I am companies use better cleaning techniques compared to just your water and rag. Many homeowners don't realize that when you open your windows when it starts to get cooler outside all the air flows through those. And if you have dirty screens it is going to increase your allergens.
Chemicals and tools
Getting all of the necessary tools to clean your windows can be bulky and run you a lot of money. Having to pick up buckets, squeegees, cleaner, towels, and any other tools necessary to clean your windows it's just going to cost you more money than it would to hire someone to clean them. Many companies use wrong chemicals and tools resulting in ruining your windows. Here Arizona window washers we use high-quality cleaners and equipment to help ensure and protect your windows. If you have had glass that's been treated it is very easily possible to ruin it. Causing it to get cloudy. Another thing people don't think about is the materials of the frame, caulking, and paint around the windows are made of. Some chemicals can be harsh and damaging while others can be the greatest.
Ask about our bundles
Here at Arizona Window Washers, we have special deals that we offer when you get more than one service. Another thing we offer is to write us an honest review and get 20% off your next visit. Arizona window washers is meant to handle your exterior window cleaning needs. We have been proudly serving the valley for the past 10 years and are backed by a 100% customer satisfaction guarantee. If you have any questions please feel free to call 480-828-2277. Serving all of carefree, Glendale, Cave Creek, Scottsdale, Tempe, Mesa, Gilbert, Chandler, and any other neighboring cities so call now!