​ Window Cleaning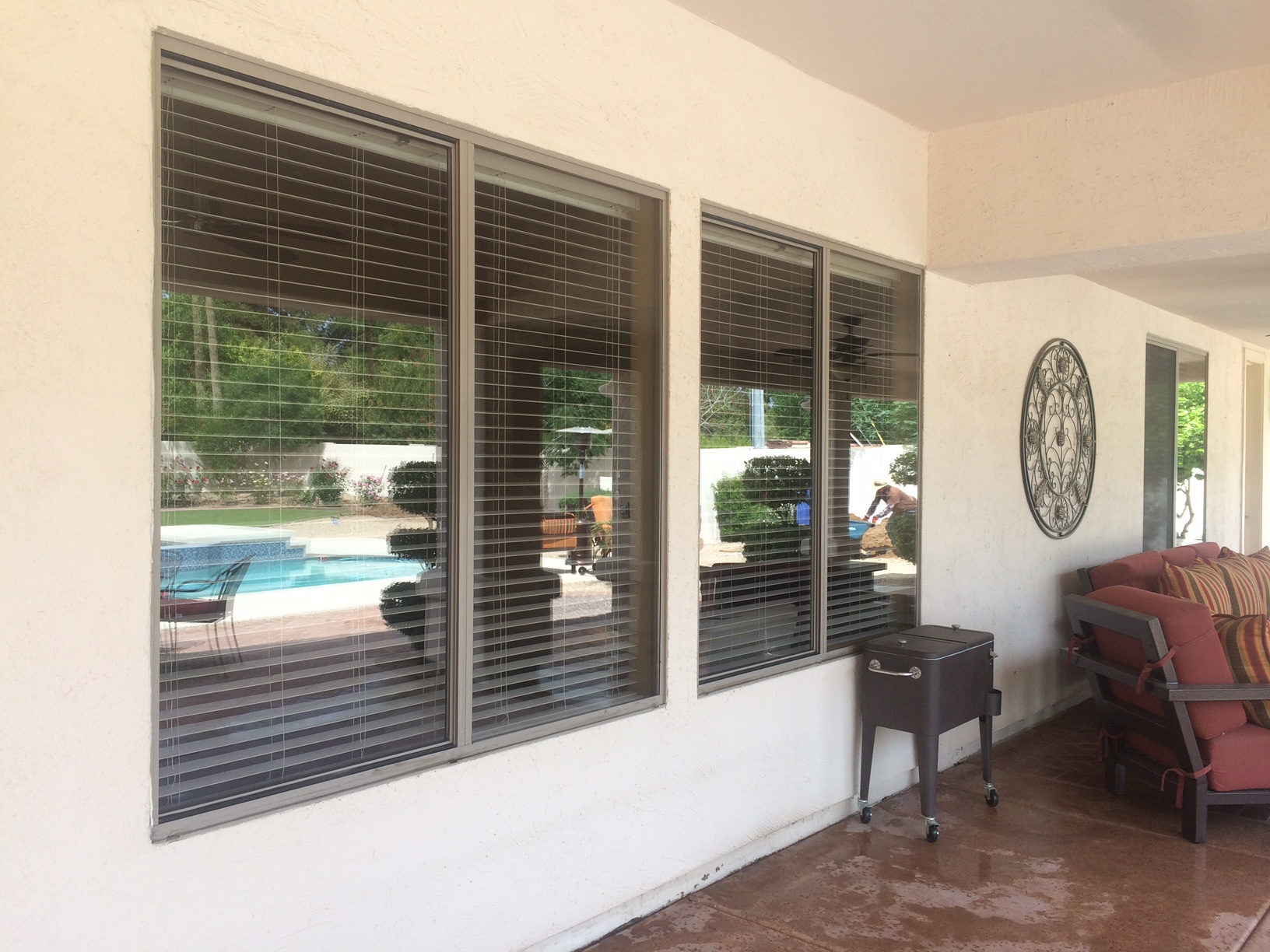 Are you considering selling your home to upgrade, downsize, or you just want to change the scenery? You should know that over the past few years, the housing market has undergone some changes. So to take full advantage of the benefits of selling your home this season, you need to understand what these changes mean.
Regardless of age and shape of the home, our services can improve the curb appeal of your home and vastly improve how walk-throughs go with potential buyers. You take care of cat hair or children smudges and we'll take care of roofs, gutters, windows, solar panels, and outer walls. You work on the inside; we'll spruce up the outside. Our services can even expose issues previously unseen that may need to be addressed before your house gets sold, saving you a little on inspectors.
Clean Windows: If you're selling your home, clean windows can do a lot! They will immediately improve the curb appeal because the home looks newer, renovated, and lived in. Dirty windows can make a place look abandoned or uncared for. Potential buyers can also catch a small glimpse of the inside of the house from the curb, be it a dining set, renovated kitchen, or cozy living room. Lighting is also important. On a clear day (nearly any day in Arizona) clean windows can let in gorgeous light, improving moods all around. The best part? After our initial clean, the washing on your part is all but unnecessary since our fantastic cleaning solution repels dirt and grime for up to 6 months—perfect to go through at least one house selling season!
Power Washing: The sides of your home have probably collected a decent amount of dirt, grime, and even mold over the years if you haven't been having it cleaned regularly. Even if you don't have harmful mildew or unsightly moss, a simple professional power washing can make it seem as if you have replaced the vinyl siding or resurfaced the stone/brick. Regular washing can prevent the buildup of harmful plants or bacteria and quickly improve the visual appeal of the home. The first thing people see is the outside of your home, so give them something to lure them in.
Patios, Sidewalks, and Driveways: Stone, pavement, wood, and concrete surfaces often get neglected. Besides oil and grime on driveways and in garages, most outside ground surfaces will slowly build up a layer of grime and go unnoticed. Renew your limestone and prevent growth of moss, mildew, and more without special treatments. Don't repave your walkways or driveway when our professionals will power wash it to a new glory! Don't let an oil stain or grimy limestone lower your property value. The money you save by avoiding repaving can be used on other services in and around your home or placed directly into your pocket where it belongs.
Gutters and Roofs: Gutter cleaning is vital for all homes, not just those going on the market, but roof cleaning often goes undone for far too long. Let us remove built up grime that is increasing the weight load on your entire roof. Let us clear out your gutters for maximum efficiency. Have solar panels? Not only is that an amazing selling point for a home, but they will also perform better after a good cleaning. Draw attention to a like-new roof or solar panels guests will swear are brand new with the help of our cleaners.
Call Arizona Window Washers today and we'll clean more than just windows! Get your home ready to sell with a home that will look years newer.
MERRY CHRISTMAS FROM US TO YOU!