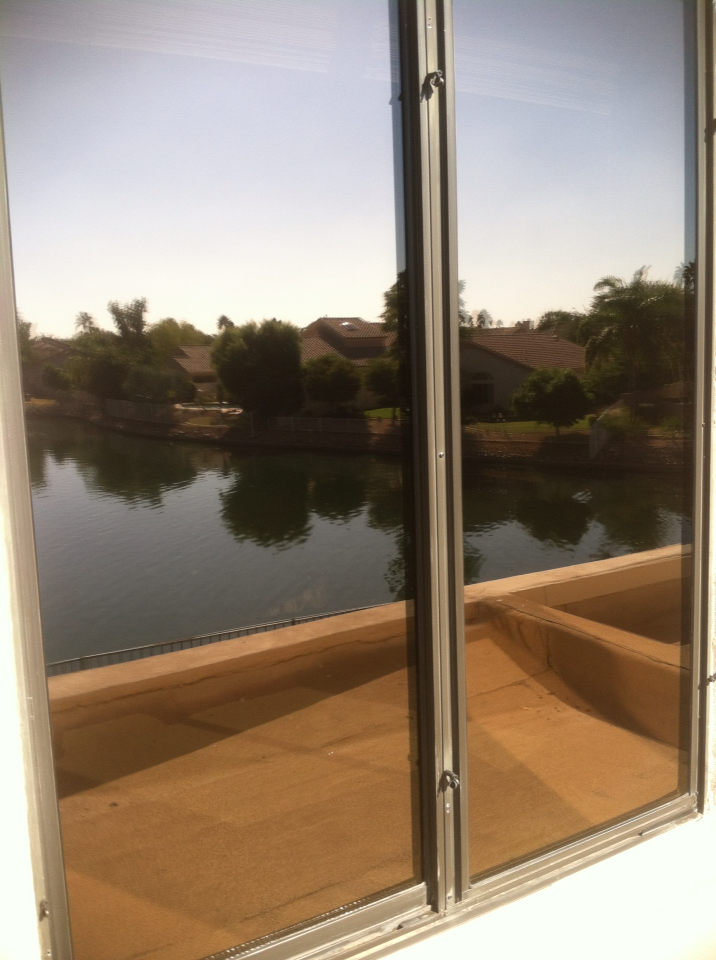 The temperatures are rising and the sun is shining in Phoenix and the surrounding areas! So don't let grimy windows bring your mood down! Get Arizona Window Washing services today to get sparkling clean windows to let in the sunshine so you don't miss out on these summer temperatures while you're cranking your fans and air conditioners! Summer is almost here, but it's hard to believe it's still spring, right?
Window Washing Services
Keeping your windows clean is a great way to keep your home looking great and you feeling amazing. The natural sunlight will keep your power bills down to make up for the increase in the cooling system uses, and your windows will be rid of growth, dirt, and dust for up to 6 months!
Hire professional window washers now and you won't have to worry about getting out in the hot sun to wash your exterior windows every few days or weeks throughout the summer. Our wax additives keep the maintenance you need to perform to a minimum. So get out there and enjoy your summer and keep your window cleaning needs to the back of your brain!
Phoenix, Arizona
We're looking at sunny days all this week with no rain (but no one's surprised by that) but temperatures will be well over 100 degrees Fahrenheit, so keep cool, bring out those sundresses, bathing suits, shorts, and tank tops and don't forget the sunscreen! Hang out on your deck or patio to catch some rays and work on your tan or stay indoors reading, watching television, or spending time with your loved ones.
Bring the cats and dogs inside or open up the pool to allow your canine companion to cool off a little in the cool water. Don't worry if your pool is close to your windows and someone's belly flop causes a huge splash—your newly cleaned windows will not get water stains from your pool water or other water accessory use!
Arizona Window Washers: Guaranteed Excellent Window Washing

For the safety of our technicians, please schedule appointments early in the day or on cloudy/cooler days to prevent heat stroke. We won't object to doing a job any day, but we'll appreciate you and get the job done quicker when the sun isn't right above our heads in the middle of the day. Plus, the earlier you get it done, the sooner you can enjoy the windows for the rest of the day or get on with your life running errands, visiting attractions, and more.
No matter your window cleaning needs in Phoenix, Arizona Window Washers is here to keep your home looking and feeling great! Call about power washing, house washing, roof cleaning, gutter cleaning, and more to go along with your window washing services for great package deals and major savings!