Having a spotless house or commercial building should be on everyone's to do list. There are many details that need to be sorted out when it comes to cleaning up and sanitizing the place. However, one thing we can all agree on is the fact that window cleaning is by far one of the least favorite chores. It is not only time consuming, but difficult and quite unrewarding as well.
The main reason we say that window cleaning is unrewarding is because you might find yourself going through the trouble of doing a good job, just to enjoy it for a limited time. We all know just how unpredictable weather can be. The good news is that, if done right, window washing can actually have long lasting effects.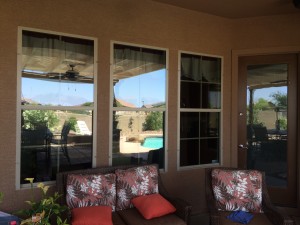 For instance, booking Arizona Window Washers will guarantee that you will have clean windows for a long time. Our company has years of experience in the window cleaning business. We can help you restore your windows to their former glory and improve your environment as well. Our main goal is to have satisfied customers and that is exactly why we always strive to provide excellent services.
Apart from the best window washing services in the area, our company can also help you out with several other chores around the house or around the office building. First of all, Arizona Window Washers can professionally clean the exterior of your house or commercial building. When it comes to having a clean place, most people only focus on keeping it nice and sanitary on the inside, and don't bother to take a look at the exterior of the building, which is often dirty and unsanitary. We can help you get rid of any dirt, mildew, mold and even algae that have crept their way onto your exterior walls and that can lead not only to permanent damage of the house, but to health issues as well.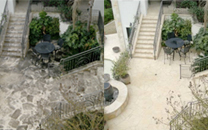 More than that, our company also provides power washing or pressure washing services. This service is a great way not only to clean the exterior walls of the building, but several other areas such as patios, decks, concrete driveways, roofs or limestone. We can thoroughly and effectively clean all these areas, without damaging your property. Our highly experienced cleaning technicians are especially trained to deal with any type of surface without ruining it.
So if you are in need of a reliable window cleaning service, you should not hesitate to give us a call. You can even take advantage of our incredibly low rates and affordable packages and book us to pressure wash the exterior walls of your house, your roof, patio or driveway. We can guarantee that you will be satisfied with our professional services!