Window Cleaning Services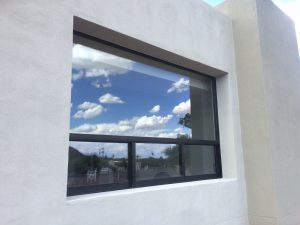 We're always glad to see our amazing customer promoting Arizona Window Washers Services. Big thanks to all of our residential and commercial customer who support us.
We're in the middle of summer and temperatures are as high as can be. Now more than ever it's apparent that your home is missing one thing. A good window cleaning and washing. Professional window cleaning can provide just that. Imagine your home with windows that are truly transparent. No smudges or spots to worry about. What better than having a beautiful sliding glass doors with pure sunlight shining through in the comfort of A/C. Your patio, porch, or deck will be perfect for cookouts and everyone will ask how did you get your windows so clean. They'll assume you had some renovations done and that's all from great looking windows.
Our window cleaning services cover a wide area in the valley from Phoenix to Chandler. We just a call away and we can provide the same detail to residential properties, as we do with our commercial properties. Contact us and we can schedule a home visit to show you what window cleaning services are all about.
The housing market has been steadily performing. This is especially true in high-income community's like Fountain Hills and it's a great time to consider sprucing up your home. There's no point in wasting time replacing windows or screens when professionals are standing by. Most people fail to see how the little projects make all the difference. A great example would be your driveway. You ask why? Because most opt to change their driveway when pressure cleaning service by a professional is a much cheaper option, with the same results. Let our professional assist you in a multitude of the home task from gutters to driveways. Of course, don't forget about window cleaning services. These affordable choirs can even help to increase the value of your home. If you're looking to sell or rent or you can simply have work done just to increase your quality of life. Everyone loves a well-maintained neighborhood.
Arizona Window Washer is a reputable business. So ring the bell and tell friends family and coworker. It's good to note that our main source of referrals come from our customer and of course we offer discounts for referrals. Arizona Window Washer like to show our customer appreciation just check out reviews on a popular site like Yellow Pages, Yelp, and directly on our site. Go ahead and give us a call and if it's your first time, please be sure to let us know. We offer a one-time discount to all new customers depending on the services needed. Take advantage of our package deals that will leave your home looking spectacular.
Cities within the valley we provide window cleaning services for:
Phoenix
Chandler
Scottsdale
Glendale
Mesa
Gilbert
Tempe
Peoria
Surprise
Avondale
Goodyear
Buckeye
Paradise Valley
Cave Creek
Fountain Hills
We also service other Cities so give Arizona Window Washers (tap here to call us at 480-335-7373) any time or use our fast online quote tool