When it comes to window cleaning services, most people seem to think that they are somewhat of a luxury and that they are incredibly expensive. However, contrary to popular belief, window cleaning services are quite affordable and on the long run, they might even end up saving you some money. So instead of going through the trouble of doing the work yourself, you might want to consider giving us a call.
Arizona Window Washers would be thrilled to rid you of this tedious activity and we would be more than happy to do all the window cleaning and window washing for you. In fact, if you are still reluctant when it comes to window cleaning services, here are a few reasons why you should let someone else do the work.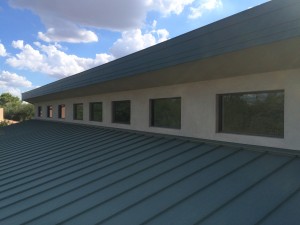 First of all, you can now stop pretending that cleaning the widows does not bother you one bit. Especially now that the cold season is finally over, you have no excuse to have dirty windows. This means that you either buck up, waste about a day and do the work yourself or you give us a call and we do it for you. So the first reason why you should choose a window cleaning service is the fact that you absolutely hate cleaning the windows. It is a horrible activity, which resembles a workout and it might not even burn as many calories as you might think.
Second of all, even though, through some kind of a miracle you are one of those people who actually get a kick out of cleaning the house and cleaning the windows, the fact still remains that window cleaning is incredibly time consuming. No matter just how pleasurable it might be for you, this activity still takes up a lot of your time. Just think about all the things that you could be doing instead of climbing chairs and doing the "wax on – wax of" motion. Well, you can think of that and give us a call. We will be done cleaning your windows in no time.
Last, but not least, even though you love window cleaning and you do have all the time in the world and do not mind wasting it on such activities, you still have to admit the fact that a professional will always do a better job than you. Arizona Window Washers has the right tools, the right equipment and the right products in order to provide you with a high quality service and in order to make sure that your windows stay clean for a very long time.
That being said, all you need to do now is give us a call and we will make sure to send over our professional team of experts. We guarantee that you will be thrilled with the results and with our services.