Winter is almost over, guys! We have less than a month left of cold weather, red noses and snow. Once February is over, spring cleaning time will be upon us. For those of you who don't know, spring is the perfect time to turn your house upside down, clean everything nicely and freshen up the place. However, when it comes to spring cleaning, there are a couple of chores that everyone dreads. Window cleaning is definitely one of those dreadful chores. The good news is that we are here to help you out with a few tips that will hopefully make things a lot easier.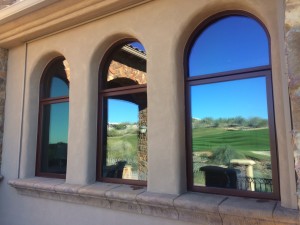 There is a good reason why window cleaning is far from being enjoyable. Well, to be honest, it's actually more than just one reason. Most people don't like it because it often resembles a workout – you need to climb up on a ladder or a chair and maintain your balance while struggling to clean the window. That is definitely not something anyone would enjoy and there is also the issue of "doing a good job". It would be a real bummer to go through all that trouble just to realize that your window cleaning skills are simply terrible. So here are just a few tips to help you out in the future:
Relax
Take a deep breath, put on some music, pour yourself a nice glass of wine and just unwind for a while. Window cleaning is a big deal, so you need to approach it with the right attitude: and that is being relaxed. This window cleaning business will go over much easier if you are in the right state of mind.
Stretch
Like we said before, window cleaning sometimes resembles a workout, so why not stretch a bit? A couple of light exercises and even some light stretching will definitely make window cleaning a lot easier. You can even try some yoga if you feel up for it.
CALL US!
Let's be honest, you are in over your head and you need professional help. This is exactly why you should give us a call. If you live anywhere near Phoenix, Chandler, Glendale, Gilbert, Peoria, Avondale, Buckeye or Cave Creek, we would be more than happy to help you out. When it comes to window cleaning, Arizona Window Washers has years of experience and countless satisfied customers.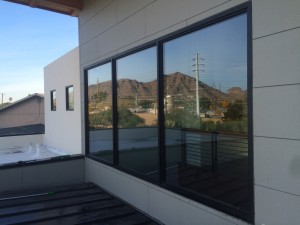 Forget everything about balancing acts or workouts you never asked for, because we are here to do the window cleaning for you. We offer highly competitive prices and we guarantee that you will get the best window cleaning services currently available on the market. Call us now for a fast and free quote. Our customer service advisors would be more than happy to offer you a full description of our window cleaning services.