Are you in need of an extraordinary professional window cleaning service? Does your company need commercial window washing? Well, you came to the perfect place! Here at Arizona Window Washers, we offered the most unbeatable window washing service in Arizona covering all of your needs from residential to commercial washing.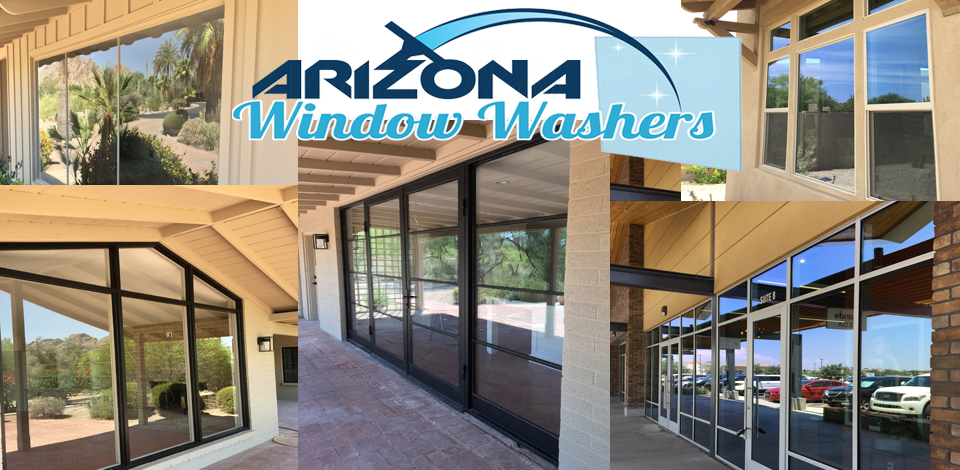 About us!
Here at Arizona window washers, we have a highly trained and friendly experienced staff. We have been in business for many years, and in those years we have gained a reputation to be considered the best Professional Window Washers. Serving commercial and residential areas all throughout Arizona. We always try to take extra steps to ensure the best customer service. Our commitment to customer service is combined with technical skills to demolish the competition.
Proof?
If you pick any of our past customers, every single one of them can only contest to say one thing. Our service is hands-down amazing. We strive to give better service every day. And something even better than a company with great reviews is a company with great price points! Out of any professional window cleaning services in the valley, we are the most affordable window washing Company in town! Here's an example, if you book online and you are a new customer and use code (newazww) you get 10% off your first purchase! Work as a teacher, firefighter, policeman, or even serve in the military? Use code (service15) and enjoy 15% off!
Other Things We Offer?
One other popular service that we offer is house washing services. This is an easy way to increase the value of your home if you plan on selling it in the future. Or you can just relieve your ice sores by getting all of that dirt and grime off of your home. Depending on how badly the house is on the outside some of the jobs may require minimal chemicals to get your house looking fresh again. Our highly trained staff will have your home looking brand new in such a short time who wouldn't want that? One other common service that we offer is pressure washing. Pressure washing can have your patios and outside living looking cleaner than ever also removing all of the dirt and grime
Why Us!
It doesn't matter if it's residential or a commercial customer. Never hesitate to give us a call! Besides window washing, we also offer pressure washing and exterior house cleaning. Why not make the right decision and save yourself the headache? You spend a ton of money on your house do the right thing, keep it looking pristine! Give us a call at 480-828-2277! Proudly serving all of Phoenix, Scottsdale, and Chandler