​
Valentine's Day 2017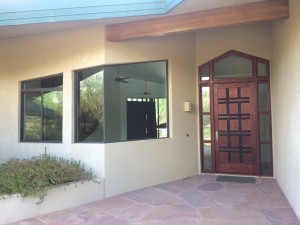 For all of our wonderful customers with "Honey-Do" lists, Arizona Window Washers can help you make Valentine's Day 2017 the best yet! We'd love to help you give your wife, mother, girlfriend, grandmother, or any other special lady in your life a beautifully clean home for February 14th! Today we're going to help you get started on the best Valentine's Day present she could ever dream for! And ladies; if you've got a list of thing for your husband or boyfriend to do, you can give him a break and hire us to make his day special, too!
Today we're going to tell you how our services can help you make up for any lack-luster Valentine's Days of the past!
Honey-Do: We've all been there. We're handed a list of chores to do for the Missus, and sometimes they require special tools or we have other things to be doing, and things like gutter cleaning get shoved onto the back-burner. Get a lot of things crossed off that list with our help!
Gutters: Keep your man safe by not having him fumble around on the ladder– trying to move the ladder as few times as possible, risking breaking his neck because he tries to reach further and further. We bring everything we need and our by-hand cleaning ensures no damage is done to your gutters and we get out all of that pesky debris.
Pressure Washing: Bypass renting a pressure washer to surprise your partner with a clean patio, porch, sidewalk, driveway, or exterior walls. Let the professionals do it so you can stay clean and rested for your date night with the love of your life. Freshly pressure washed surfaces may lead to a night-at-the-house with a candle lit dinner for two on the deck!
Windows: How often has your spouse mentioned that the windows need to be cleaned? How often do you find yourself having to clean them when it seemed like it was done a week ago? Save yourselves some trouble for up to six months with our professional window washing– both interior and exterior!
No More Tools: Save space in the garage or shed by NOT buying your husband new tools for cleaning the gutters, removing oil stains, and other pesky things he may try to Do-It-Himself. Hiring us will save you time, energy, money, and valuable storage space! Give your partner the gift of a less stressful home maintenance experience!

We do windows, so you don't have to! Gutters and window are two of the most hated chores, so let us help you out. We will come into your home with smiles on our faces, anxiously awaiting the smile we'll see on yours when we're finished!