Gilbert and Glendale are communities where Arizona Window Washers provide excellent Window Cleaning services. For many years, the residents of these towns have enjoyed the remarkable services of window washing professionals in residential buildings, as well as commercial buildings.
Gilbert
What used to be an agriculturally based town is now the most populous incorporated town in the US, increasing the population by over 200,000 in 30 years. CNN ranked Gilbert, AZ as one of the best cities to reside in the United States, which pairs nicely with its place in the top 25 safest US cities. The school system and medical regions provide the most jobs in the Gilbert area.
One of the best cities: Gilbert, AZ
Average yearly temperatures range from 41 to 107 degrees, with very little rain (one inch or less per month on average). This means sunny skies, warm weather, and plenty of time to go outside and enjoy the outdoors with your loved ones. With such a safe area with the population growing all the time, you'd be foolish to waste time washing your own windows and cleaning your own gutters out or all over home cleaning when you could be enjoying any number of museums, sporting events, carnivals, and festivals.
This week, Gilbert Feeding Families is hosting a community food drive benefiting the United Food Bank throughout the month. You'll be so tired from doing something wonderful that you'll be too tired to rent a power washer to clean your patio. Let us wash your windows, roof, patio, and more this week so you can maintain a beautiful home despite your schedule. No need to worry about what needs to be washed when you can get professionals to do it in less time.
Glendale
Donning the nickname Arizona's Antique Capital, Glendale is a great place to be and over 230,000 people agree. The Glendale Chocolate festival, Jazz and Blues Festival, and the upcoming Glendale Glitters (coming November and December) attractions will bring friends, families, and other visitors to the area, so be ready with a clean home for all of those holiday visit.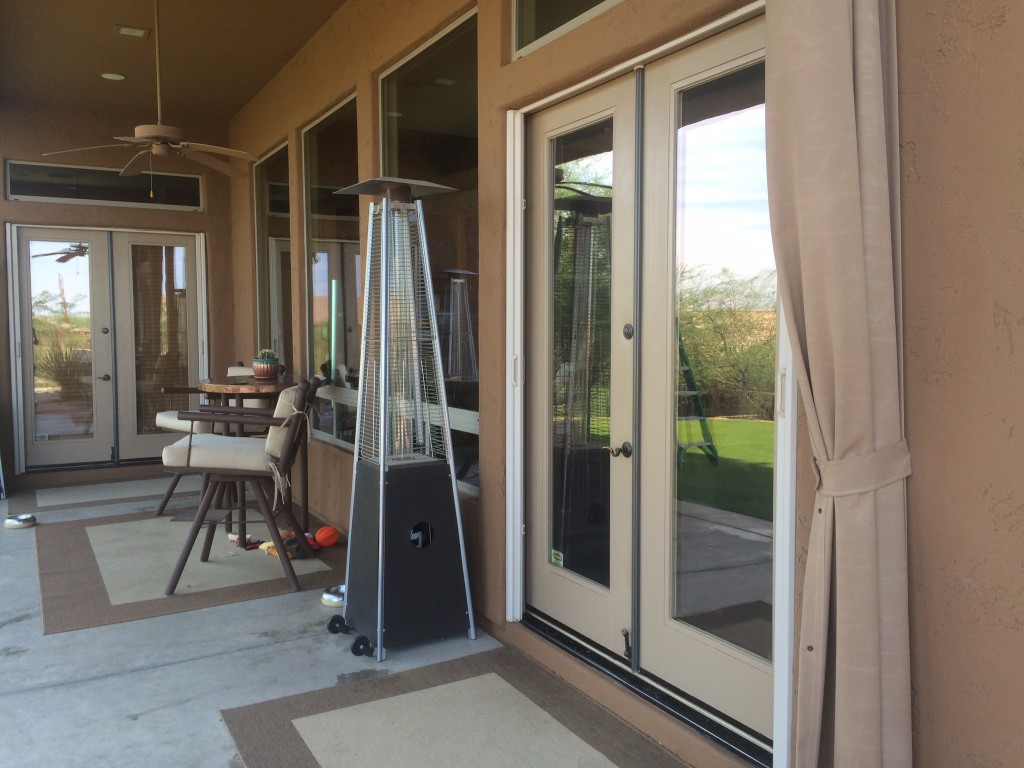 Temperatures ranging on average from 44 to 106 degrees make for hot summers but mild winters. While a lot of the country is covered up in layers sitting at fireplaces or using gas and electric heat, Glendale residents will be able to enjoy a bit more warmth this holiday season. Curl up with a good book by a freshly washed window after we use our wax additives to keep them clean through the holidays with little to no work on your end.
Peoria
Peoria is mostly in Maricopa County, but a small portion sits in Yavapai Count and is the sixth largest city in Arizona by area and ninth in population. Out of the population of over 163,000 people nearly 40% of households have children. And 62% of homes are occupied by married couples.
The town is home of Wilhelm Automotive, the Peoria Women's Club, Palo Verde Ruin, Palo Verde Park, many historic houses, and multiple scenic areas of interest. Peoria takes pride in the large number of historical buildings still in place from as early as 1889.
The city is always looking for ways to preserve the beautiful past while moving forward and growing quickly in population as well as industrial and commercial developments and even made it in the list of Top 100 Places to Live in 2008.
Weather for Peoria is much like other areas around Phoenix. Summer temperatures average between 70° and 110° while winters range from 40° to 78° with annual rain fall nearing 10 inches. The city offers course in electronics, Zumba, Pilates, and more while also providing fun activities for children and families.
Cherish the time you have to spend with your family while also partaking in community events this holiday season. Take your children to the various historical buildings or explore the Hohokam ruins or see a game at the Peoria Sports Complex.
Home Cleaning in Peoria
You can gain time to do all these things by hiring Arizona Window Washers to wash your windows, clean your gutters, or all over home cleaning and power wash outdoor surfaces quickly, efficiently, and correctly the first time. Let our technicians clean your house of allergens, mold, and mildew to protect your family and yourself so you have the time and energy to explore the great city. Don't let washing windows come between you and a great holiday party. We'll clean them with our special mix that reduces the need to clean them for up to 6 months!
Paradise Valley
Paradise Valley is one of the smaller towns surrounding Phoenix, and it stands up to its name! It is the home of landmarks such as Mummy Mountain, Camelback Mountain, and the Piestewa Peak mountain area. With the small population of roughly 13,400 people, one third of the households contain children and 76% contain married couples. According to Forbes Magazine, Paradise Valley ranks as the 71st most expensive zip code in the United States. The median income for households in Paradise Valley is $150,228, with males commonly making $100,000 per year.
Professional Home Cleaning in Paradise Valley
With such a high average income for families and households, it would be crazy to not consider hiring professionals for tough jobs like gutter cleaning, solar panel cleaning, window washing, and patio power washing or all over home cleaning!
Have your limestone or brick walls power washed to perfection with our services. Save time cleaning the outside of your homes and washing your windows. Use that time to explore the small town and get to know your neighbors instead.
Cook up some grub and invite over your friends, family, and neighbors. Show off your home as if it were brand new! It'll look like you spent a fortune resurfacing parts of your home or replacing windows. Meanwhile, in reality, they're just cleaned to a glistening shine!
Arizona Window Washers
Focus your attention on celebrating instead of thinking about a dirty patio or the solar panels that desperately need a good home cleaning. Arizona window washers are available with the skill and staff to help you with your window cleaning needs this Fall season. All you have to do is call us. We will respond immediately and make your home look good as new.