House Cleaning Services
Apache Junction is surrounded by the Superstition Mountains, Goldfield Mountains, the Bulldog Recreation Area, and the city of Mesa, Arizona. The area is also known for the popular tourist attraction of the Goldfield Ghost Town near the Superstition Mountain off of Highway 88 on the Apache Trail.
A true desert, the 34.2 square miles of Apache Junction has no bodies of water! Despite the lack of water the area has many tourist attractions based on history (especially the natives and the gold mining era). The time you could save by hiring our services at Arizona Window Washers could be used to take your friends and loved ones (especially those from out of town) to visit the historical scenes and go shopping downtown. Our trained professionals will keep you inside and cool while our technicians clean your windows and your roof so you don't have to.
Business is booming and the beautiful mountains are calling, so call today to get your windows, patios, and solar panels cleaned. If you don't have solar panels, you should probably reconsider because most of the Phoenix area has so much sunlight it would be crazy not to install solar panels.
Adjacent to Phoenix in Maricopa County is the city of Avondale. Since 1980, Avondale has experienced a massive increase of residential and commercial growth. Home of great alfalfa and cotton fields, Avondale is now a major suburb of Phoenix, nearing the numbers of Glendale and Peoria. What used to be farm lands now contains subdivisions and shopping centers near I-10. This beautiful suburb is growing quickly and welcomes everyone.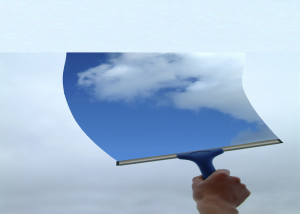 Avondale is a great place to raise a family because of the satellite facility for the Phoenix Children's Hospital to help the spread of suburbs in the area. This makes Avondale a great place to start or raise a family. While you're raising the little tykes and taking them shopping, on playdates, or to the hospital for their first broken arm you don't need to think about getting your windows and gutters cleaned, so let us take care of that for you so you can spend more time with your friends, family, and neighbors. We're sure someone on your block has used our services and would be more than happy to tell you what a fantastic job we've done. We'll remove the smudges from dogs and children and our wax additives will keep your windows cleaner for longer.
Apache Junction and Avondale are beautiful places to settle down and own a home, so keep us in mind when you need your siding or patio power washed, your gutters cleaned, or your windows cleaned and a house cleaning to perfection to enjoy the beautiful weather (even in Winter).
To all of the Arizona residents; happy daylight savings time. While the rest of the country had to change their clocks, it was one less thing for you to worry about.
Just give us a call – Arizona Window Washers for your all over house cleaning services needs.
Related Topics:
Home House Cleaning Services
House Cleaning Scottsdale
Molly Maid House Cleaning Services
Molly Maids House Cleaning Service Prices
House Cleaning Phoenix
House Cleaning Services NJ
Merry Maids House Cleaning Prices
Local House Cleaning Services
Merry Maids House Cleaning Services