In our article at the beginning of this month, we mentioned that we will be visiting the areas we service. And share with you our work there. Over the past 4 weeks, we've covered areas from Laveen, Mesa to Goodyear and Ahwatukee. This week, we will be talking about new areas: Phoenix and Queen Creek.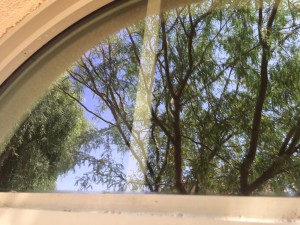 Phoenix
The desert of Phoenix means high temperatures, clear skies, with winters ranging from 60's to 90's and summers reaching as high as 107 degrees. Phoenix has small family sizes (2.77 average members in a household), but 64% of homes contain families. Families (visitors and residents) can enjoy many museums, fine arts establishments, monuments, a myriad of natural phenomena, and beautiful buildings in the nearly constant sunshine.
Save time this season by having us wash your windows. Clean out your gutters, and power wash your patios and siding. Use the time and energy you saved by not doing these tasks yourself to take your children to the Heritage Square and Science Park, Pueblo Grande Museum, Horse Lovers Park, South Mountain Environmental Education Center and many such places. Take your visiting friends and family to any number of fun activities in Phoenix. You can also go hiking. Get your roof power washed also so your home can look as radiant outside as it is inside.
Queen Creek
Queen Creek is a small town of roughly 30,000 people with just over half of the homes containing children, but over three-fourths containing married couples. Spend the time going to cultural events with your sweetheart, friends, or family. Check out the olive mill, Horseshoe Park, Performing Arts Center, or just enjoying the beautiful weather. Keep the season calm and pleasant in this lovely small town of yours.
To help you relax this season, consider getting some help around the house with Arizona Window Washers. Keep limestone walkways, paths, and patios sparkling and mold free. And let the ever-glowing sunshine reflect off the windows we've cleaned to maximum perfection! Let your home shine this year!
If you're already using our services (which you should be) why not pass on the good word? Why not do a charitable deed of paying for a friend or loved one to get the best window washing available in the Phoenix area? Make it a tradition of paying for grandma to get her windows cleaned with our solutions that keep homeowners from having to do much work in washing windows for up to 6 months!