Tips for Window Cleaning
You're going to need a bucket, a sponge, a dry broom, squeegee, microfiber cloth, old, cleaning solution or detergent.
First, you want to do is to sweep off cobwebs that have been spun on close to, on or around the window. Afterward, you can rid the glass of the layer of dust coating it, with a rag, this will make subsequent steps a lot easier.
Wash the microfiber cloth and sponge. This makes sure that the dirt on the cloth and sponge doesn't contaminate and saturate the cleaning solution you're going to be used for washing the windows. Makes it less hard than it's supposed to be.
In a fresh solution of water and detergent soak in the sponge and use it to wash your window. Try to make sure that there are little quantities of soap suds on the glass while washing. Use cold water for the best results. Warm or hot water evaporates quickly, leaving streaks of dirt in its
After you're done the washing, if available, use a clean squeegee. From the top of your window, working your way down in vertical strokes, wipe the window, repeating the motion after cleaning it with a clean old rag. If you don't have a squeegee available, a microfiber cloth will be useful. A clean one you'd already washed prior to washing the window.
Wipe off water or soap that may have dropped on the window frame when you were washing the windows to make your work complete.
Stand back and appreciate how clean your windows are and the amount of bright sunlight you're inviting into your home.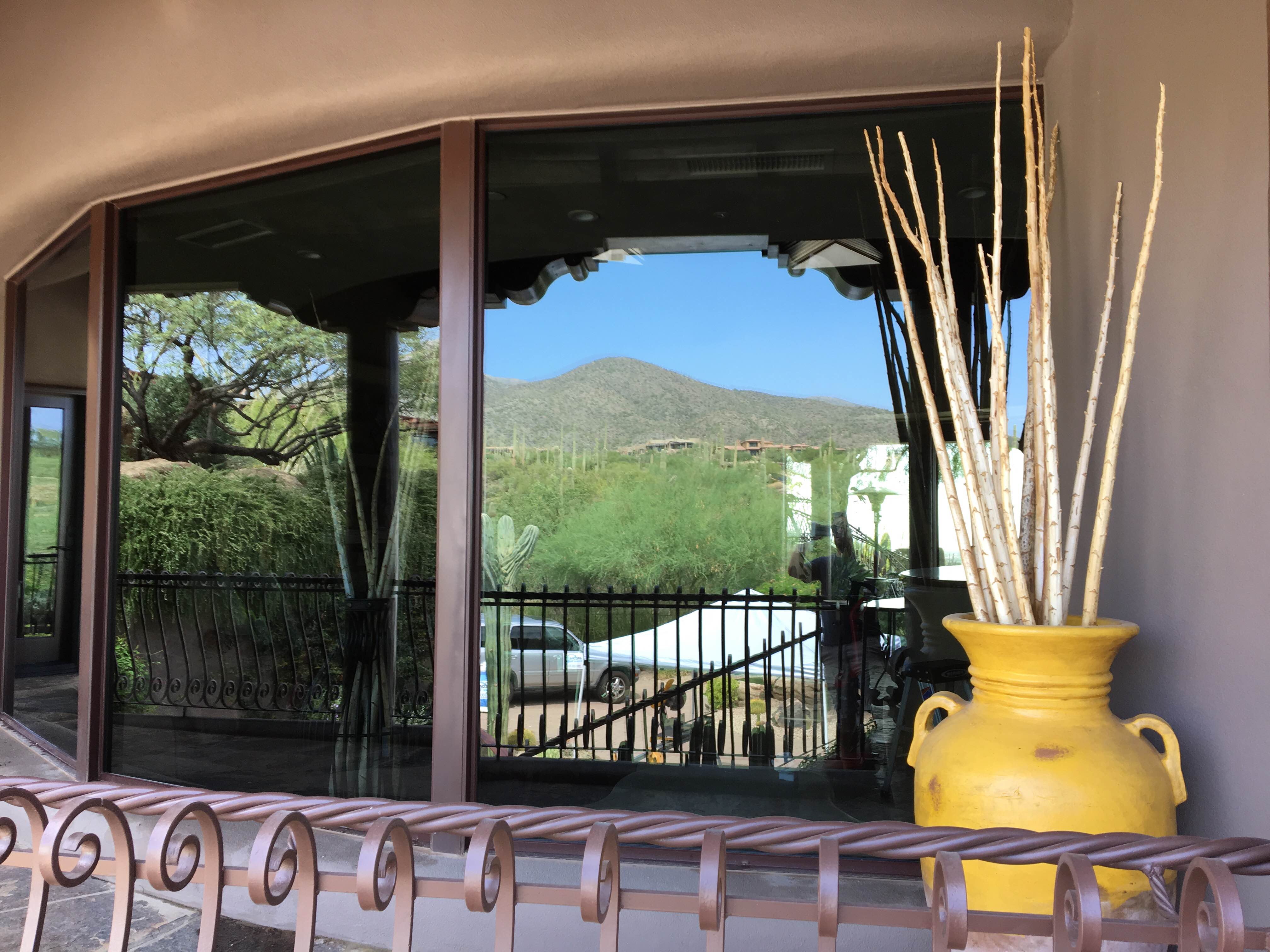 Yes, I know the title says "7 steps". The last step is below.
Extra bits of window cleaning advice
Dust won't let your window remain the way they are. Wiping your window with clean towels or microfiber cloth on weekends is a great way to keep your windows clean.
Wash your windows on cloudy and humid days. If humidity is low, water, even cold water evaporates quickly and you may find yourself surprised and annoyed at the result. Water evaporates slowly when humidity is much.
Wash your windows at least four times a year for the best and most satisfactory results.
And the last step:
7. Window Washing Services in Arizona
At Arizona Window Washers, our vision is to be the premier window cleaning services company that you will be happy to refer to your friends, family, relatives, neighbors, and co-workers. Located in Phoenix, AZ, we are veteran owned and locally operated. We take pride in our work and our experienced, professional, highly trained and friendly staff is ready year-round to serve your every property washing need. We offer the best customer service coupled with the lowest rates we can manage. Call us today at 480-335-7373.