It's the Christmas season again! Thankfully, we made it this far in the year. It is a thing of joy to have your family and friends around you. This season we love to show gratitude for the love we have in our lives. This is the season of love. According to Christmas tradition, the ultimate act of love was performed this season. And since we started celebrating Christmas many centuries ago, we have been doing our own little acts of love.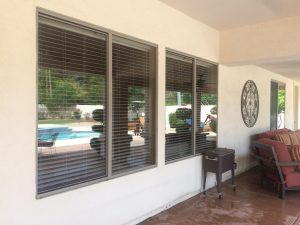 How do you show love to others these season? There are a lot of ideas to show love this season but which one really stands out and stands out longer?
Thankfully, there are plenty solutions for this gift dilemma. For instance, if you're someone who has a very close relationship with your mother, one of the things you could do for her on Christmas day to show her just how much you love and appreciate her is to get a load off her back. I mean, reduce her stress. Give her a helping hand around the house with the cleaning up, with window washing or with pretty much anything that she wanted to do for ages but never had a chance.
You could also treat her to a nice day at the spa or at the salon. Take her out to get her hair and her nails done. You can even book an entire day for the both of you. You could get massages, facial treatments and even get crazy with a makeover. This way you will make sure that she enjoys the present and that you spend some time together. We are sure she will enjoy that very much.
Or you have a friend who recently got married is really stressed by the load of running a home. You can take a load off their back by surprising them with a Christmas card and a window washing service booking. You show how much you care for and support them by adding to their efforts to beautify their home.
However, for your mother, we believe that the ultimate present would be if you combined the two. You can surprise her with a day at the spa AND with booking a window washing service to do all the work while you two are out having fun. This would definitely be an amazing surprise that your mother will enjoy immensely and that she actually needs.
More than that, you should also know that if you book the right window washing service, you might also get additional services with a full package. For instance, the professional window washers can also pressure wash the exterior walls of the house, the driveway, the garage and even the roof. This will give the house a whole new look.
Now, if you or your loved on whom you wish to gift lives anywhere near Phoenix, Chandler, Scottsdale, Glendale, Mesa, Gilbert, Tempe, Peoria, Surprise, Avondale, Goodyear, Buckeye, Paradise Valley, Cave Creek or Fountain Hills then you are in great luck, because you have one of the best window washing services in the area near you. Arizona Window Washers is a highly experienced and professional company which offers its customers some of the best and most amazing window washing services.
To make it even better, we offer unbeatable prices. Once you see our price list you will understand that you don't need to spend a fortune to get the utmost quality. You will be so pleased with us, that you'll start booking us on a regular basis.
Call us today!