You may not have a lot of window washing experience, or even a lot of cleaning experience, but when it comes to Valentine's Day we can all agree that everything needs to be spotless. Otherwise, how will you be able to enjoy the romantic, candle lit dinner you have planned for the both of you if you keep on wondering if the place is clean enough, if they noticed that nasty stain on the carpet or if they will, god forbid, want to go out on the balcony and look at the stars and see just how dirty your windows are. This will just not do!
On the other hand, if you and your significant other are already living together, then they surely already know that the place has seen better days and they already know about the nasty stain on the carpet, and they also know about the dirty windows, so there is no longer this pressure to impress them. However, you can still manage to impress your sweetheart by dealing with all the cleaning up for a change.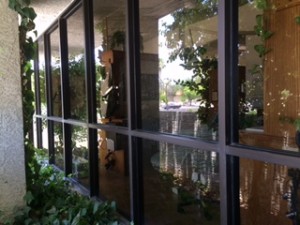 The great news here is that you can even cheat and hire professionals to help you out. And what other professional team to help you out in your window washing endeavor, if not Arizona Window Washers? We have years of window washing experience and the most skilled and knowledgeable window washing experts on our side. This means that you and your significant other will be able to enjoy the view of the city and the view of the stars through perfectly clean windows.
We understand that window washing is just not your thing and this is exactly why we want to help you out no matter if you live in Glendale, Surprise, Buckeye or even Phoenix. Getting the help of a window washing service on Valentine's Day is not just about being able to enjoy a nice, romantic dinner in perfect conditions. It is about being caring and thoughtful and doing something nice for the person you love. It is about showing that you care by helping them out. We can guarantee that your help will surely not go unnoticed. You can even turn this one time surprise into a regular thing, as we have the most affordable prices currently available on the market.
So if you are interested in surprising your partner with something more than just flowers and a box of chocolates, then you should definitely give us a call. Arizona Window Washers will be able to rid you of the window washing nightmare. You won't have to buy any window washing products or do a terrible job yourself. Save time and, on the long run, even money by booking us today!