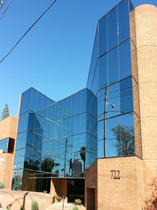 Window Cleaning sometimes falls to the back-burner when you have to worry about finances, payroll, audits, and indoor cleaning for the office. Clean windows can improve morale, promote good feelings, increase natural light, and make your building look exponentially better. Arizona Window Washers can help you out with that, indoor and out! Let's get those windows back in shape and increase production, attitudes, and aesthetics!
Window Cleaning & Window Washing for Multi-story buildings
When you've got dirty windows from desert winds and dust or indoor smudges from daily life, call us. Rest assured we can get them clean, we do windows up to the 4th floor! One-floor doctor's buildings or two-story office buildings, three-story office complexes, four-story buildings renting and leasing office space, and everything in between!
After we've got the outside windows shining like diamonds, we'll do the indoor windows, keeping the beautiful Arizona sunshine lighting up every corner of that office floor! Bring in natural light and fresh air by opening those blinds and windows and reduce allergens, mold, and mildew for better employee health alongside the great physical improvement.

Bring in new tenants to rent out office space or impress clients when they come to conduct business with a building that shines like your ambition, enthusiasm, and success! They say eyes are the windows to the soul. But we'd say that windows are the eyes of a successful business! So keep those eyes clean and clear. Take pride in your business in all respects, not just
Warehouses and factories will need less artificial light, business parks will be seen from miles away, corner offices will command more respect and envy. And your work will become as comfortable as your own home when you can see the city below clearly! Stop relying on fluorescent lights and hiding dirty windows with blinds or curtains and get those windows cleaned at highly affordable prices! We clean all the sizes and shapes of windows to please all ranges of clients!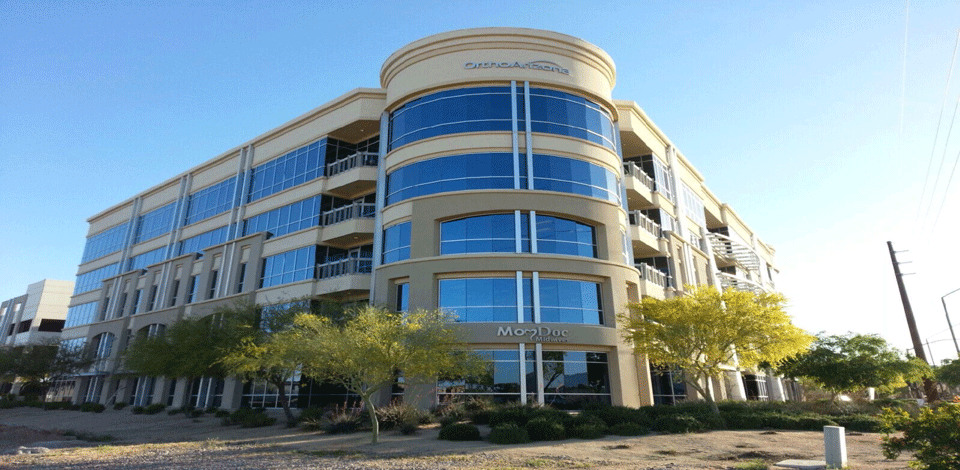 No more skimping on window washing or pinching pennies to afford a company that doesn't do a great job, but they were cheap. Our services are affordable and competitive, and we surpass the competition in skill, equipment, and cleaning supplies! Windows cleaned by us repel dirt for months so that's one more thing you can check off your list! So when you're shopping around for commercial window cleaners, comparing prices of different window washing companies remember that Arizona Window Washers is the best around! You'll never go wrong with us!
For your commercial window washing needs as well as home window cleaning, we're more than happy to work with you. And we'll treat your windows as if they were our own! Call today to make an appointment. Also, make sure to ask about our specials and deals to get you the best prices in town!