Window Cleaning Services Phoenix
We're almost a week into September, so people are starting to gear up for Autumn! College Football has started back up (Go, Cardinals!) and stores are bringing out the Halloween merchandise, and all of the sweaters and cardigans are going on sale in the department stores. You've heard about Spring cleaning, so get ready for Fall Cleaning! Seasonal cleaning can be a really good idea!
Our window cleaning services are often only needed every 6 months for most home owners (thanks to our wax additives which help repel dirt and dust) so if you are a firm believer in Spring Cleaning, it may be time to spruce up those windows before Fall is her to stay.
Phoenix isn't known for deciduous trees that shed their leaves, but many types of foliage does experience greater leaf loss when Autumn rears its head. So, consider having your gutters cleaned (to remove all of the firework debris from the summer festivities, maybe) before your neighborhood trees and plants start losing leaves and winds pick up. Clear gutters now will mean less chance of structural damage and clogs later.
Pressure washing your home may be a great idea this time of year! You've had your outdoor celebrations and now it's time to start focusing on Thanksgiving and Christmas. Hiring us to pressure wash the outer walls of your home may be a brilliant idea because you may not think about it come November! Get your home and walkways clean before you start decorating for Halloween—spooky doesn't have to mean grimy.
Enjoy Fall with clean windows, a clean home, and a clean mind. Stop worrying about if you need to get your windows cleaned or if you need to pull out the hose, ladder, and cleaning supplies. Hiring the professionals for all of your Phoenix window washing needs will give you plenty of time to plan your Labor day, Halloween, Thanksgiving, and Christmas celebrations and your guests will be in awe at how beautiful your home looks with the natural sunlight beaming in onto your beautiful seasonal décor. Change up your indoor looks with fall colors and holiday decorations and let us take care of those windows and outside walls.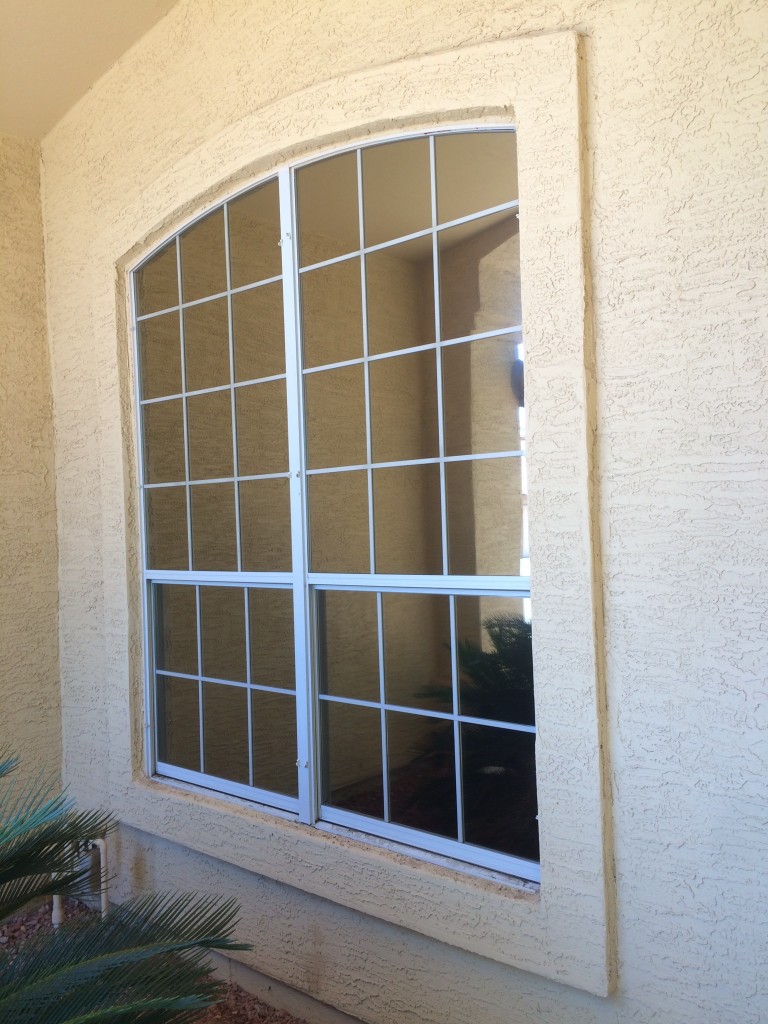 Don't forget about your solar panels! These need to be washed from time to time to improve functionality! You may be starting to spend more time indoors watching football, spending time with family, and just relaxing before the holidays, so if you have solar panels on your home, you may want them operating at their peak performance, right? Give us a call and schedule a solar panel cleaning today.
Arizona Window Washers is here for all of your window cleaning services needs and more!
Related Topics about Window Cleaning Services:
Window Cleaning Service Phoenix AZ
Window Cleaner Company
Local Window Cleaning Services
Window Pricing Guide
Residential Window Washing
Window Washing Companies
Commercial Window Cleaning Services
Cost of Window Cleaning Services