It seems like summer, the warm season, is particularly packed with unpleasant activities, such as cleaning up, organizing junk and even window cleaning. The thing is that in the cold season it was useless to do all of these things because of the bad weather and because of the fact that most of the germs were already dead because of the cold. And now summer seems to want to punish us for our lack of domestic activities during winter and wants us to work and get all things in order.
However, there also is a solution for the rebel in you, a solution that we know you will absolutely adore, because it spared you of having to do any work. You could book the services of a window cleaning company to help you properly wash your windows. No matter if we are talking about the windows to your house, your office or your commercial building, you can definitely count on Arizona Window Washers to be there for you in your hour of need.
This way you will no longer have to do any of the work yourself. You will have plenty of spare time to indulge in your favorite activities and not waste even one minute on something that gives you no pleasure doing. More than that, this way you can rest assured that the work will be done in a professional manner and the windows will be actually clean, not just smudged.
As a potential customer you should know that Arizona Window Washers has years of experience in this field and actually is the leading window cleaning company in your area. We actually pride ourselves in being the top pick both for commercial and residential customers all around town. It turns out that our services are so professional and so amazing that we exclusively have satisfied customers and clients that are fully pleased with our work.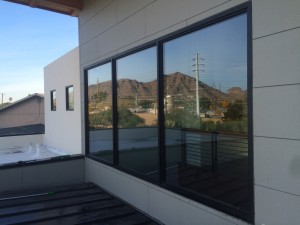 You too could be one of our satisfied customers! All you have to do is give us a call and we will make sure to send over one of our professional teams of experts. And speaking of experts, one important thing that you should keep in mind related to our company is the fact that we have on board some of the most dedicated and skilled window cleaning technician. Our professionals are highly trained and incredibly knowledgeable when it comes to window cleaning.
The bottom line is that your windows are definitely on great hands with us. We also use the best tools and the most effective window cleaning solutions currently available on the market. Our prices are incredibly low and we have the highest quality services you could hope for. All you have to do is give us a call and tell us all about your window cleaning needs!