Window Cleaning
Whether you run a restaurant, retail establishment, or an office building it may be coming down to the time for Spring Cleaning. You'll be cleaning your home from top to bottom soon, so why not get some help for your business related cleaning? Even the most successful business cam benefit from some extra TLC for their windows, parking lots, and other surfaces.
For you restaurant owners, why not have our professional crews power wash your outdoor patio seating after we wash your windows to a mirror-like perfection? For those restaurants with exposed brick or large sections of window-less walls, our power washing will restore those surfaces to like-new conditions. Impress your regulars with a little sprucing up and bring in new customers when they think your location has been remodeled. Impress health inspectors with patios so clean you could eat off them.
We've all seen the office buildings with hundreds of windows and most of us cringe at the thought of having to clean even a handful of them. Don't worry about who will clean the windows and how it will get done, our technicians will make them look like they were just installed, allowing your workers to enjoy the near-year-round sunshine the Phoenix area is so well known for. Increase morale with clean windows and impress outsiders with a building so clean it can be seen and admired from miles away. Impress those new investors with clean windows and power washed walls.
Keep your store looking clean and inviting with clean windows, parking spaces, and more. If your parking lot suffers from oil stains from customer vehicles and delivery trucks, why not get a little help making that parking lot look brand new? Let the clean parking lot reduce the risk of guests tracking in dirt, grime, mud, and oil and the pristine windows draw customers in from the outside.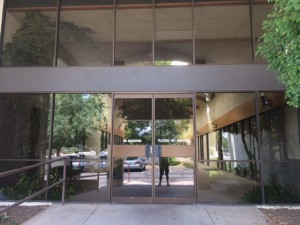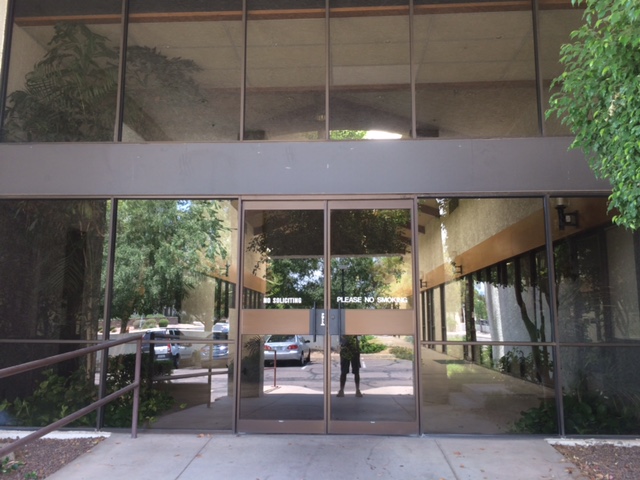 Allow the natural light to shine at its best to highlight your merchandise without being forced to use man-made lighting and harsh spotlights. Let nature be your spotlight.
No matter what your business, Arizona Window Washers can improve the look and feel of your location, even if it's just with some window cleaning. Once you see how great your windows can look you'll be begging for more services like gutter cleaning, power washing, and more. Tell your friends, neighbors, and maybe even competitors about our services. Your business will look so good you'll want your home to mirror your work.
Book now before everyone else gets the idea of starting Spring Cleaning early! It's never too early in the year to get to cleaning! A clean workplace is a happy work place so act now and ask about our specials including beating competitor prices and deals for new customers.
Related Topics about Window Cleaning:
Window Cleaning Service
Window Glass Cleaning Tips
Window Washers
Residential Window Washers
Window Cleaning Equipment
Window Washing Companies