Window Cleaning
We'd like to show you some project photos and explain our window cleaning process in this blog to showcase the talents and skills found in our technicians. We'd like to share these images with our amazing returning customers (and those considering using our services). Today, we'll be showing a window cleaning service job we performed in Scottsdale, AZ at a 3,600 square foot, two-story home, so of course we had our ladders and other cleaning tools handy.
Our servicemen cleaned both the interior and exterior windows of this lovely home. Not every job we perform requires ladders, but we were more than ready to tackle this task! We know how difficult it can be to get those second story windows even with the best hoses and cleaning supplies available on the market. Heights can make some people nervous—but not us! We are all very comfortable on ladders and we will never hesitate to get those hard to reach corners and ensure every window of your home is streak free and crystal clear before we leave. No one should feel as if they need to climb a shaky ladder they bought at a big box store just to get some windows cleaned!
This home did not have screen windows installed, but we would like to take this time to remind you all that we offer screen cleaning services alongside all window cleanings to ensure you get the best clean and the longest lasting screen windows or doors to keep your home clean and your money in your wallet.
The window cleaning services we provided for this home will have lasting results—up to 6 months with our special additives. Anything in or out of the home that needed to be moved was replaced at the end of the job, any mess or drips of cleaning product were promptly cleaned, and the home was left looking much better than when we started. This Scottsdale home owner was very satisfied with our work and we made sure everything was to their liking.
Stay tuned for future spotlights on other jobs we've performed and call today for a quote!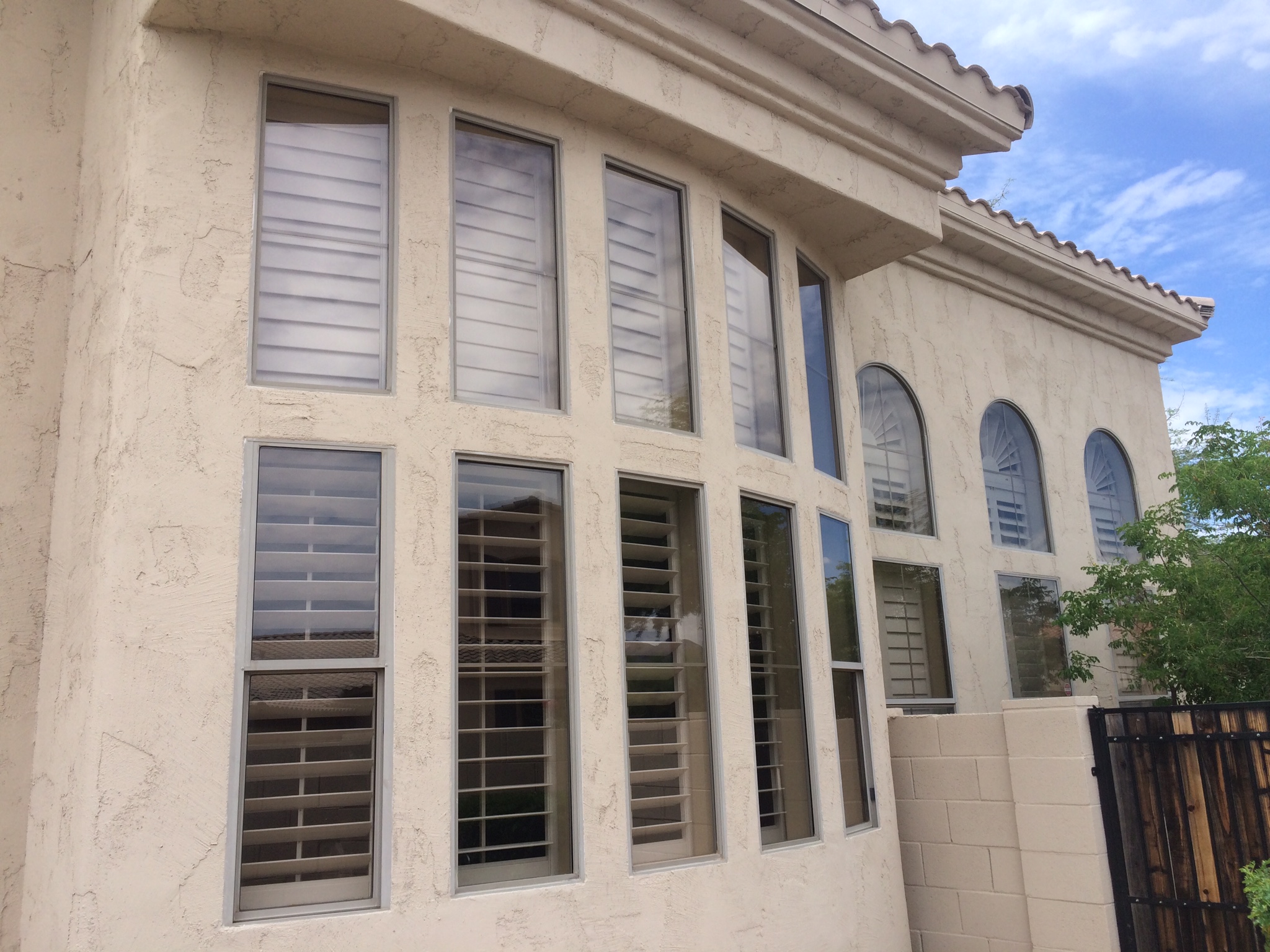 Related Topics about Window Cleaning:
Windows Cleaning Service
Window Glass Cleaning Tips
Window Washers
Residential Window Washers
Window Cleaning Equipment
Window Washing Companies