You may not fully appreciate how important windows are until you find yourself in an enclosed room, boxed in on all sides by foot high walls. Not too long being in such a room without the slightest trace of sunlight and views of your environment, you start to feel cut off from the rest of the world. Yes, windows, are way more than we give them credit for.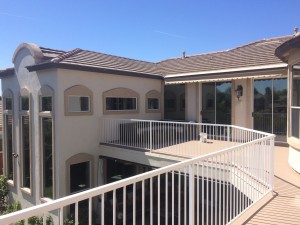 Fall is here again! I like fall. You like fall. Everyone loves fall and all the wonderful things and natural processes that happen in fall. From the colorful foliage, the fragrant fresh air to the perfect weather, fall is that time of the year we feel closest to mother nature.
Of what use are your windows if you can't sit in the comfort of your home and experience the wonders of nature at its best in fall? This is why your windows need to be in the best viewing conditions this season.
Why should you bother cleaning your windows?
Why then should you even bother to clean your windows?
It's Healthy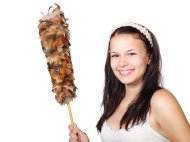 For one, it's healthy. All year round, your windows have been pummeled by rain (sometimes, acid rain), by dust, pollutants. And in some funny, yet annoying cases pecked at and defecated on by birds. This build-up will harbor all sorts of microscopic life forms that can cause skin irritations, allergies or some serious health problems. You want to be out and about with family, friends, and colleagues in this season. You want to enjoy the warm and welcoming atmosphere fall promises. Instead of allowing some disease pathogens you can't even see hold you back indoors!
More Light
Don't you just love it when you can feel the warm light of the sun on a fall day wafting into your home? Bathing your room, undefused, with its golden light? And if you're so blessed, don't you also love it when you can just sit in an armchair, and have a really good view of the colorful foliage on a good fall day? Well, you're not going to be enjoying any of that when your view is distorted and your windows all dirty and grimy looking!
Removes Grime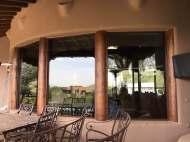 Dust and rain are always a bad combination on windows. The grime not only blocks out light but makes your home look dull and lifeless. Clean windows are always pleasing to the eyes, they make your home look hygienic and beautiful especially from the inside. It says a thing or two about you to your guests. About your hygiene, it can say you care about even the finest details.
Clean Windows are more Durable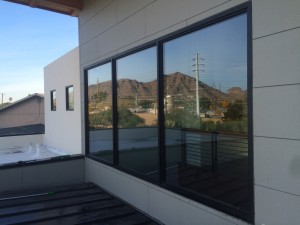 Moreover, having a regularly clean window can ensure that your windows last a long time. Sounds like they go bad? Of course, they do, your window frames are weakened over time by oxidation, hard water, and acid rain. Besides, windows are more efficient when they're clean.
Naturally, after reading this, you'd want to make sure your windows are cleaned, washed and in good shape for this season. At Arizona Window Washers, we have been making customers feel more at home with their windows. Don't hesitate to give us a call should you need your windows washed cared for by the professionals; don't begrudge them that.