Did you know that a gutter cleaning job by Arizona Window Washers is guaranteed to last 6 months before it is due for another cleaning?
And imagine how affordable we are. You only have to spend that amount twice a year. Isn't that awesome?
In this post, we want to talk about our excellent Gutter Cleaning Service. If you are interested in knowing how to pair this with other cleaning services to save costs, read here.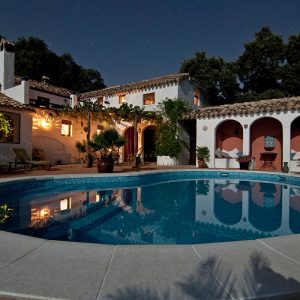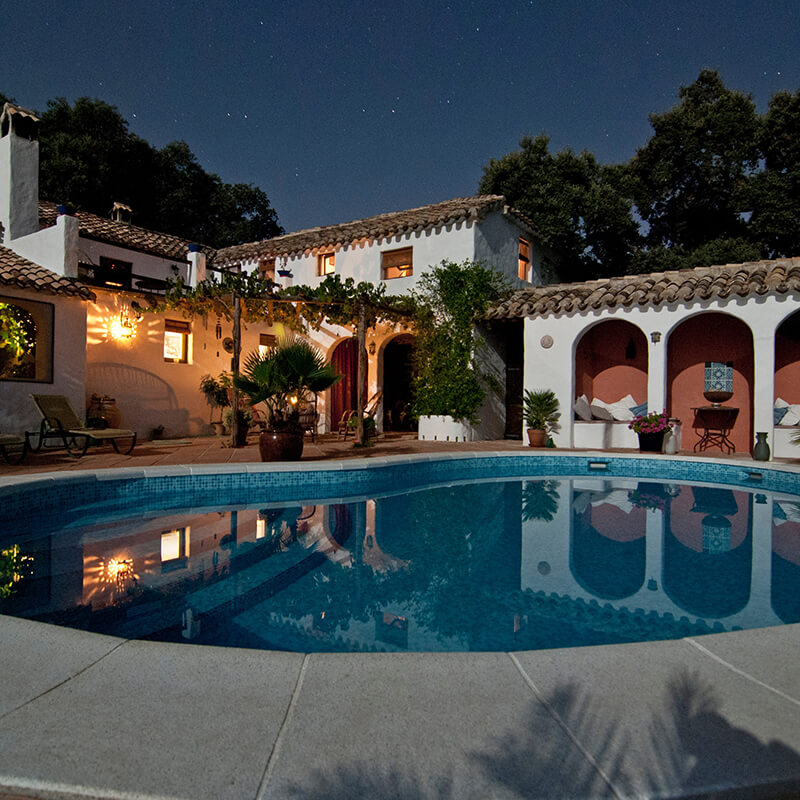 Gutter Cleaning
When your gutters get full, water can flow over the edges, clog the pipes, and just look awful. If you have freshly cleaned windows but ignored the gutters you'll look as if you completely forgot you had gutters or as if you just don't care about how your home looks and functions! Clean windows are important but gross gutters can cause structural damage to your roof and foundation—meaning clean windows will be the least of your worries.
If your gutters are clean, then there are fewer issues elsewhere in the home. This allows your windows to shine to all of your neighbors, and the clean gutters will go unnoticed—but in a good way. Not only do the two services go well together on the aesthetic level, but clear gutters will catch things falling from nearby trees or rolling off of the roof.
If it's full, you run the risk of excess water, plant debris, and more getting onto your windows, especially full-length windows where the bottom sits close to the foundation or the roof.
As we've stated on our website and on various blogs, our window cleaning treatments can repel dirt and grime for up to 6 months!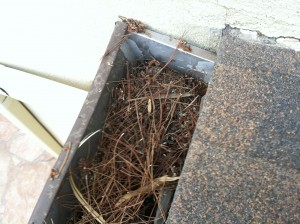 Scheduled Gutter Cleaning
Before
If you've scheduled a gutter cleaning, why not add a window cleaning? When it does rain, you can look out of your crystal clear windows to watch the drops pitter-pattering instead of wondering if the gutters can handle the rain this time around. Our lovely state doesn't get much rain, but gunked-up gutters are still a worry!
So start scheduling your window cleaning and gutter cleaning together! Both should be done 1-2 times per year, especially when the seasons shift.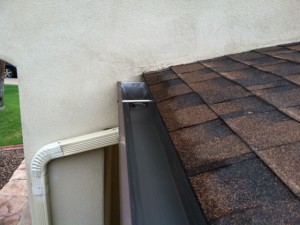 Arizona Window Cleaning
Our skilled technicians will clean your gutters by hand and will take wonderful care of all of your home windows so you don't have to perform the 2 most disliked chores in the world. No more fussing at your husband to get on the ladder and clean out the gutters and no more worrying about how to clean the outside windows without causing streaks.
Call Arizona Window Washers for various services—not just windows and gutters! If you don't believe how useful these two services are when performed at the same time, we won't force it upon you.
Schedule whichever you need and you'll be so amazing with our skill, precision, and customer service skills you'll come back for more! Let's not forget those gutters need attention, too!
You may end up with the damage you can't see until it's too late.