We hope everyone had a delightful Thanksgiving. And that any and all shopping you did over this weekend was enjoyable and that you found all of the deals you were seeking. If you want some more amazing deals, look no further than Arizona Window Washers!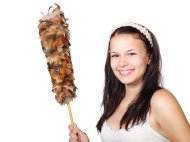 We offer package deals and special offers for new customers, customers using our online quote system, and more! Now is the perfect time to hire Arizona Window Washers for all of your window cleaning, pressure washing, and gutter clearing needs before we all get too wrapped up in Christmas shopping and family visits.
Shutter Cleaning
We'd like to take this time to remind you that we offer shutter cleaning as well! Indoor shutters are usually a fairly easy task, much like dusting or regular window washing, but cleaning the exterior shutters on your home can be quite arduous. Our pressure washing systems are great for getting all of that caked on dirt, grime, and muck off of your beautiful shutters! This goes for storm shutters, decorative shutters, and more! Indoor shutters and blinds that need cleaning can also be done with our amazing services. Real wood, faux wood, plastic, composite, and all materials in between for your shutters and blinds can be cleaned to a pristine finish with our services. Don't stop at windows, make sure those shutters are clean, as well.
Market-ready home
Once your windows, shutters, patios, porches, decks, walkways, gutters, and walls are clean your home will look market ready (which is great if you're looking to sell, but it's also a great way to impress any and all visitors). Keep allergens and irritants down while looking like you spend hours every week cleaning your home. Pick and choose the services you want or need and we'll make sure to give you the best price in town! We'll help you get the clean home of your dreams from simple gutter cleaning all the way to solar panel cleaning!
Thanksgiving-Christmas period is a great time to hire us
In this interesting time between Thanksgiving and Christmas is a great time to hire us for any of our services. A lot of customers choose to wait until Spring for these services. So our schedule may be more open now than it will become Spring or Summer. And we can help get your home visitor ready in no time.
Don't forget Arizona Window Washers fast and free quote page. So you can budget for our cleaning services. You can still do all of your Christmas shopping as well as have clean windows, shutters, and more.
Can't think of a present for the person on your list who has everything? Offer to pay for our cleaning services for your friends or relatives. They'll appreciate the gift since they won't have to lift a finger for crystal clear windows!