Clean Window, Clean Home, Beautiful Home
Window cleaning, as it seems nowadays, is not the favorite activity of most people. But it's a fact that a clean home begins with a clean window. It takes a lot of energy and expertise to do a very good cleaning job. Cleaning with a professional mark on it is almost impossible to achieve with home cleaning methods. So there is great need to employ the services of a professional window cleaning company.
When it comes to cleaning up, especially when it comes to window cleaning, we should all admit that we are far from being experts. No matter how hard we try, there is no way that we can get results that are even nearly close to the ones obtained by professional cleaners or professional window washers.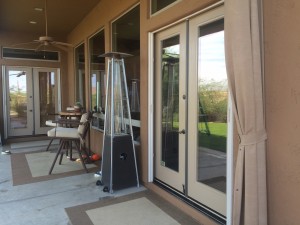 Professional Window Cleaning Service
This is exactly why our suggestion would be for you to hire a professional window cleaning service. And if you happen to live anywhere in the Fountain Hills, Cave Creek, Buckeye, Goodyear, Surprise, Peoria, Gilbert, Mesa, Scottsdale or Phoenix area, then you have surely come to the right place. Arizona Window Washers is by far the best and most experienced window cleaning service around.
Our highly professional and incredibly experienced professionals can guarantee, not only a job well done, but the best window cleaning job that you have ever gotten. One thing that you should keep in mind is the fact that we pride ourselves not only with our very skilled professionals but with our up to date equipment as well. We make it our mission to exclusively have satisfied customers and that is exactly why we have the best-trained technicians, the most modern equipment, and the most innovative products.
Arizona Window Washers
You can rest assured that all of our products are safe both for you, your family and your pets. More than that, depending on the condition of the windows, we often only use organic window cleaning products. When it comes to window cleaning services, Arizona Window Washers really is the best choice you could make.
There is a lot we can do for you
One other important thing you should know about our company is the fact that we have an incredibly diverse list of available services. Apart from the obvious window cleaning, our professional teams can also clean the screens, sill and window frames. More than that, you can even book us to pressure wash the exterior walls of your house and even your driveway. We can even pressure wash the roof of your house without producing any damage. In other words, if you choose to book us, you will not only get the best window cleaning service but a complete house makeover.
There's really no reason to hesitate! You should give us a call today so that you can take advantage of our special offers and amazing first-time discounts. We can't wait to get your call and offer you a free quote.