One of the best gifts you can give your mom for Mother's Day is a day free from all the daunting tasks and regular chores she does on a regular basis. Yes, it is. She deserves it. Take her out to launch, spend the day doing what she loves. It is Mother's Day, her day, not yours. Spoil her. Appreciate her like never before. Try to pay for some cleaning services, and leave the cleaning to the professionals.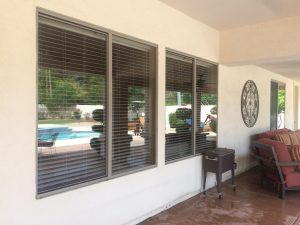 We can take responsibility for the window cleaning. While you're out having a great time with your mother, we can be doing the cleaning. Surprise her. Let her come home to a clean and serene environment; just like magic.
Mothers can be picky, so if she refuses to allow a "stranger" to enter her home or clean her windows or deck, remind her that we treat all of our customers like family! We take the utmost care in every task we do with a smile. You will not regret hiring us when you see what we can do.
Arizona Window Washers wish your mother may never wash her own windows again! And that won't mean she'll have to hire us every couple of months. With our wax additives she could easily go 6 months without washing them, saving time and money compared to other window cleaning methods. This doesn't mean she'll expect you to pay for it, but it could make a great Christmas present! Mother's Day and Christmas are just over 6 months apart and you could be set for years on presents! Your mom will never grow tired of clean windows or gutters!
Ask about vouchers or pre-paying! Buy (or make) your mother a nice card and stick in the voucher or a piece of paper saying you've pre-paid, or a simple check with a note saying what services it's for. Let her sit back and watch as someone else cleans her home for once.
When you are all home together, you can also swap stories and experiences with each other. She could share some experiences with you about how hard she could get you to do any of the cleaning chores when you were a kid.
The gift of a free day can also be a good reminder of how hard it can be to help around the house. It also shows that you care a whole lot about her and she might even reward you with a rare delicious home cooked meal! Happy Mothers' Day!
If you want us to be your Mom's gift on Mother's Day, call Arizona Window Washers.