Arizona Window Washers: Your Last Stop For Clean Windows for Your Business
Do you own a business? Do you? If you do, there's no need preaching to you the benefits of impressive looking business premises. Your working environment may not be your home, which needs regular window cleaning, but it may come as a surprise to you to know it needs regular window cleaning and washing much more than your home. Oh yes, it does. You can't expect to drive customers to a business environment who can barely take care of its windows. Let's be honest here for a moment, will you walk into a business with filthy windows? I don't think so. No reason to expect differently from passersby. This is me than enough reason why the windows in your business should be clean. Invest as much as you can in keeping your business and working environment clean.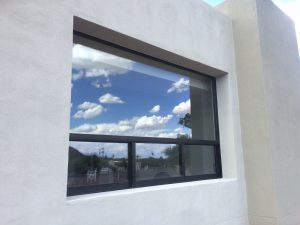 This is stressful to handle yourself, thankfully, Arizona Window Washers is here at your service. We are able to offer you the best and most professional window cleaning services in the area. We have years of experience in this business and countless satisfied customers both in the residential and in the commercial sector. Our company has been the number one pick for businesses in the area for years and we pride ourselves on having high-quality services that not only meet our customers' needs but also exceed all of their expectations.
When it comes to window cleaning, our company really has the most professional service that you could come across. More than that, we have an incredibly dedicated customer service department, because our main goal is to offer our clients an exceptional customer experience. This means that we are always available to take your call, discuss your needs and answer any questions that you might have regarding our services.
We perfectly understand that a well – respected and successful business is like a well – oiled machine that works according to a tight schedule. This is exactly why we always work around that schedule and never interrupt your activity. No matter what your daily schedule might be, you can rest assured that we will always be able to do our job without interfering with your activity. You and your employees can go about your business, as our team of experts can come over even after the workday is over.
More than that, we also know that every business owner and building manager has to work with a strict maintenance budget. This is exactly why our prices are incredibly competitive. In fact, you should know that we have the most affordable prices in the area and are considered to be the cheapest window cleaning service in town. Arizona Window Washers will definitely be able to work around your schedule as well as around your budget.
All that stands in your way is one call. Just one call. That shouldn't even be in your way. Give us a call and you're one step closer to having clean windows!