We haven't gotten over the New Year mood just yet. We are still standing strong on our resolution to serve you better this year. And we hope to continue to help our Arizona residents obtain the clean windows of their dreams!
With our help, your windows will sparkle, your outer walls will look almost new, and you will save yourself time, energy, and money by hiring the best window washers and pressure washers around!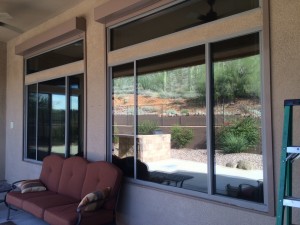 We'd like to take the start of this new year to remind you of our services to help you achieve the cleaner home you've been promising yourself.
As our name suggests, we clean windows! We're great at it! We use the best equipment and techniques. And every technician on our team can leave you with sparkling clean windows after our visit. We will do our best to keep everything else in and around your home from damage, even helping to move heavy furniture and tall window treatments. Clean windows are a great way to get started on New Year Cleaning and should be one of the steps you take before taking photos for selling your home! If you're looking to sell your home this year, give us a call and we'll get you started on the big clean!
2. Pressure Washing
From patios and decks to exterior walls and roofs, we can pressure wash a lot of areas! We can help diminish those nasty oil marks on your driveway, clear plant growth between outdoor tiles, and remove years of dirt and grime from your brick, wood, vinyl and other exterior home surfaces! Remove allergens and expose any more serious problems by hiring the best pressure washers around. Getting these exterior surfaces clean is another great step towards getting ready to sell a home, so if you're looking to sell, we're looking to help you out.
3. Gutter Cleaning
It's wise to clean your gutters twice a year, so now may be the perfect time to schedule a visit from us! We clean out gutters by hand to ensure no damage is done to the gutters, your foundation, and your gutter drains. We do it the old fashioned way because it's the way that works the best!
4. Roof and Solar Panels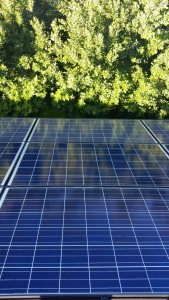 Your roof doesn't need regular cleanings like windows and exterior walls. But if you're experiencing tile loss, plant growth, or other issues, a cleaning may help assess the damage and get down to the bottom of the problem. While we're talking about roofs, solar panels benefit from cleaning every now and then. A thin layer of dirt won't affect the panels as much as you'd think, but depending on the type and thickness of that layer, it could slowly decrease their effectiveness. If you're concerned about your panels, we'll get them clean to put your mind at ease!
5. Shutters
We can clean your shutters, as well! Book it with your window cleaning and we'll have the entire window unit clean in no time! Dirty shutters will just bring in and trap dirt, bugs, and allergens. So keep those clean with our help.
Arizona Window Washers for your all over home window cleaning services need.