Arizona Window Washer
Scratching your head to figure out what to get your mom for Mother's Day tomorrow? Look no further! Pay for a window washing, gutter cleaning, power washing, or roof cleaning for Mother's Day! Give her the gift or rest. You could also go over and clean out the gutters yourself, like you've probably told her you'd do for ages now. Pay for some services from Arizona Window Washers so your mother can rest and you can take her out to lunch or dinner with the energy you and her saved by having the professionals perform these tasks for you. Our prices are low, our specials are amazing, and our results are better than anything you could do cleaning wise for your mother. I'm sure she'd love to see someone clean out the gutters or wash the windows without groaning or bribery (like you as a child or her husband).
Mother's can be picky, so if she refuses to allow a "stranger" to enter her home or clean her windows or deck, remind her that we treat all of our customers like family! We tae the utmost care in every task we do with a smile. You will not regret hiring us when you see what we can do.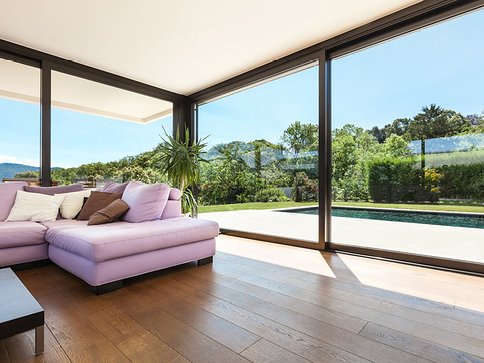 Your mother may never wash her own windows again! And that won't mean she'll have to hire us every couple of months. With our wax additives she could easily go 6 months without washing them, saving time and money compared to other window cleaning methods. This doesn't mean she'll expect you to pay for it, but it could make a great Christmas present! Mother's Day and Christmas are just over 6 months apart and you could be set for years on presents! Your mom will never grow tired of clean windows or gutters!
Ask about vouchers or pre-paying! Buy (or make) your mother a nice card and stick in the voucher or a piece of paper saying you've pre-paid, or a simple check with a note saying what services it's for. Let her sit back and watch as someone else cleans her home for once.
Once the windows, deck, patio, outer house walls, or gutters are clean you and your mother can sit around enjoying how amazing the place looks and she can tell you stories about how hard it was to get you to clean your room or do other chores. This gift will remind her of how difficult it can be to get help around the house but it'll show her that you care about her and her cleaning needs. After all, she took care of you for years so now it may be time to pamper and take care of her. Happy Mother's day, everyone. Treat her right and she'll reward you (hopefully with an amazing home cooked meal)!
Just call Arizona Window Washers for all your window cleaning and washing services needs.
Related Topics about Arizona Window Washers:
Arizona Window Washers
Window Cleaning Companies in Arizona
Window Cleaning Phoenix
Commercial Arizona Window Washers
Office Arizona Window Washers
Arizona Window Cleaning Inc