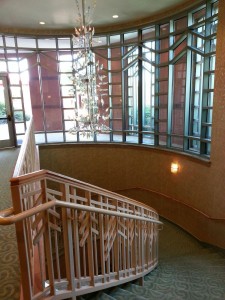 Contrary to what the post title may suggest, we are not just moving into Ahwatukee. Ahwatukee has been enjoying our well-priced window cleaning service for many years now. Both residential and commercial Window Washing services and other services we provide. Such as Power washing, gutter washing, and house washing.
Ahwatukee
Ahwatukee is an urban village in Phoenix, AZ near Chandler and Tempe, annexed from Phoenix by 1987, but due to some geographic isolation, those in Ahwatukee do not associate with Phoenix heavily. Though the original settlement relating to the formation of this village was called "Casa de Suenos." This means the House of Dreams. The only native phrase that resembles Ahwatukee translates to "land on the other side of the hill" in Crow. The Brinton family chose this name because of the Crow Natives in Wyoming. They spent a lot of time together.
Ahwatukee gets roughly 6 inches of rainfall per year, maintaining mild temperatures through the winter with highs around 67 degrees Fahrenheit. Summer temperatures tend to fall in the low 100-degree area. Low rain and high heat can mean washing your windows, patios, or exterior walls can be exhausting and difficult.
Anthem
Located in Maricopa County, AZ, Anthem was developed in 1999 to be a housing community in the foothills north of downtown Phoenix. Magazines consider Anthem one of the best places to raise a family. This means our various home washing services may be a time and energy saver and the cleaning services will decrease the risk of sickness or allergies to your loved ones caused by mold or mildew buildup in gutters, window edges, grout, and limestone. Keep your entire home clean by having us visit for a home washing like we would for our families.
Anthem can reach temperatures as low as 40 degrees. And reach highs of nearly 104 degrees with an average of just over one inch of rain per month. Much like other areas in Arizona, the high heat and low rainfall can make cleaning the exterior of your home a laborious and dreaded task, especially with little ones to follow around.
During dry spells, dirt and grime cake onto surfaces, making basic cleaning difficult. When it does rain, moisture can get caught and soaked up on various surfaces. This leads to mold or mildew in cooler shady areas of the home. In the lower temperature seasons, homeowners may wish to rely on open windows for ventilation while summer may lead to an increased reliance on either open windows for air or clear windows for sunlight. Either way, AZ Window Washers are here to keep your home clean for every season. Have us clean your windows, roofs, and clear your gutters so you can stay cool and comfortable indoors.
Solar panels
If you've had solar panels installed in your home for the wonderful benefits of solar energy, contact us and ask about panel cleaning because nothing can mess up solar panels like improper cleaning or care. We'll keep your home running smoothly for years to come.
Just call Arizona Window Washers for your home washing and cleaning services needs.