Running your commercial business to the highest effectiveness involves a lot of little factors coming together. You've got your accounting, your customers to please, advertisement and general office sanitation. Office sanitation shouldn't be laughed off this list just yet. Let's show you how much commercial window cleaning, for instance, can do for your business.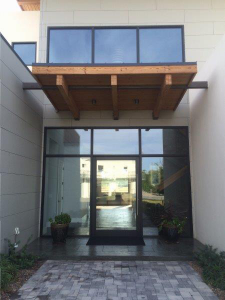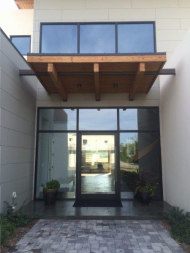 #1 Boost Employee Morale
As we've stated before, clean windows can just make employees feel better. Being able to see the outside sunlight and feel it on your skin can increase happiness and keep Vitamin D levels up. Natural sunlight looks and feels great, and bright fluorescent bulbs don't make anyone happy.
#2 Cost efficiency
Clean windows let in more light, which means you probably won't need to rely on artificial light as much throughout the day. Letting in the light can also keep your rooms and building warmer.
#3 Great Impressions
When your windows are clean, customers and clients will realize how much you care about the physical appearance of your building, which will imply you run a great business and care about your customers, clients, and employees. If you take care of your windows, surely you take care of everything else.
#4 Decorate!
Clean windows will hold and display decorations better. If you're using some festive window clings (inside or out) to show your holiday spirit or promote a sale or special, applying them to a clean window will ensure they stay and are seen. If you have displays in your windows (merchandise, demos, etc.) then a clean window will allow passersby to look into the clean windows and get the full effect of your hard work.
#5 Support local businesses
Know that by hiring Arizona Window Washers you're supporting people who also have friends and family they care about—people who could be your friends or neighbors. Our costs are fair and better than the competition because we care about our clients, not just making some money. We take care of you because you take care of us.
#6 Avoid daily cleaning
Many commercial clients only need their windows cleaned, at most, every week. Many companies will go a couple weeks or months between cleanings. This will save you and your employees the time and effort of cleaning windows. Plus, you won't have to worry about streaks or missed spots. We'll get the entire window, inside and out, the first time so you can move on with your day. For office buildings with janitors, keep your insurance costs lower by hiring us for outside window washing and keep your custodial staff off of those dangerous ladders.