Paradise Valley's Choice: Arizona Window Washer's Services
Looking to make your home or business shine bright like a diamond? Arizona Window Washer in Paradise Valley has you covered. We understand the importance of that great first impression, whether you're welcoming guests into your home or wowing potential customers with your storefront. That's why we offer top-notch window cleaning services that are eco-friendly and budget-friendly without skimping on quality.
Discover the Power of Professional Window Cleaning
Professional window cleaning services provide a clear and streak-free view. They use specialized tools and techniques for effective, comprehensive, and safe cleaning. These services can extend the lifespan of your windows, improve the appearance of your property, and offer health benefits. Choose a reputable company with experienced technicians who prioritize safety. Conduct a thorough consultation for an accurate cost estimate.
Why Choose Arizona Window Washer?
Here's why you should choose us for your window cleaning needs:
Experience: Our team handles all types of windows, including high-rise buildings.
Eco-Friendly: We prioritize eco-friendly solutions that are safe for you and the environment.
Reliability: We offer reliable and punctual service at competitive rates.
Our Commitment to Excellence
Arizona Window Washer is a company that strives for excellence in all aspects of its work. Our team undergoes regular training to stay up-to-date with the latest techniques and industry standards, ensuring that we use state-of-the-art equipment to deliver exceptional results.
Customer satisfaction is our top priority, and we go above and beyond to exceed expectations. Clients can trust in our commitment to excellence for all our window cleaning needs. Our dedication to providing high-quality services has earned us a reputation as one of the best window-cleaning companies in Arizona.
Eco-Friendly Solutions for Sparkling Windows
Our commitment to our customer's health and well-being is evident in our use of eco-friendly cleaning solutions. By adopting an environmentally conscious approach, we minimize the impact on the planet while delivering sparkling clean windows. Our greener and cleaner solution is effective and doesn't compromise on quality. We understand that sustainable practices are crucial to preserving the environment for future generations, which is why we prioritize eco-friendly options in all our services.
Choose our eco-friendly cleaning solutions for a safe and effective window cleaning experience. Our plant-based, chemical-free products leave windows streak-free and odor-free. With us, you can have a clean home or workspace without harming the environment. Trust us for reliable and sustainable window cleaning services.
Residential Window Care in Paradise Valley
Personalized residential window care in Paradise Valley can elevate the appearance of your home, and we specialize in providing customized solutions to homeowners. Our team takes great care with delicate treatments, ensuring that your windows are well-maintained and look their best.
With our expert window care services, you can experience a noticeable difference in the overall aesthetics of your home. Whether you need regular maintenance or have specific concerns about your windows, we are here to provide tailored solutions that meet your unique needs. Trust us to deliver exceptional results that will enhance the beauty and value of your home.
Commercial Window Care: Enhancing Your Business's Curb Appeal
Professional commercial window care can significantly enhance your business's curb appeal, creating a positive first impression on customers and clients. Our services are tailored to meet the unique requirements of businesses and commercial properties, ensuring clean and spotless windows that reflect an aura of professionalism. Trust our team of experts with years of experience in commercial window care for exceptional results that will leave your windows looking as good as new.
With our high-end equipment and expertise, we can guarantee that you'll be satisfied with the outcome. Don't let dirty windows detract from your business's image. Contact us today to schedule professional commercial window care services.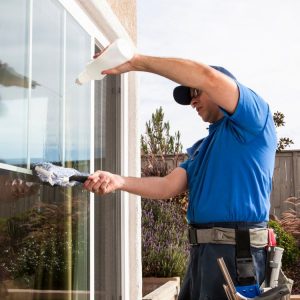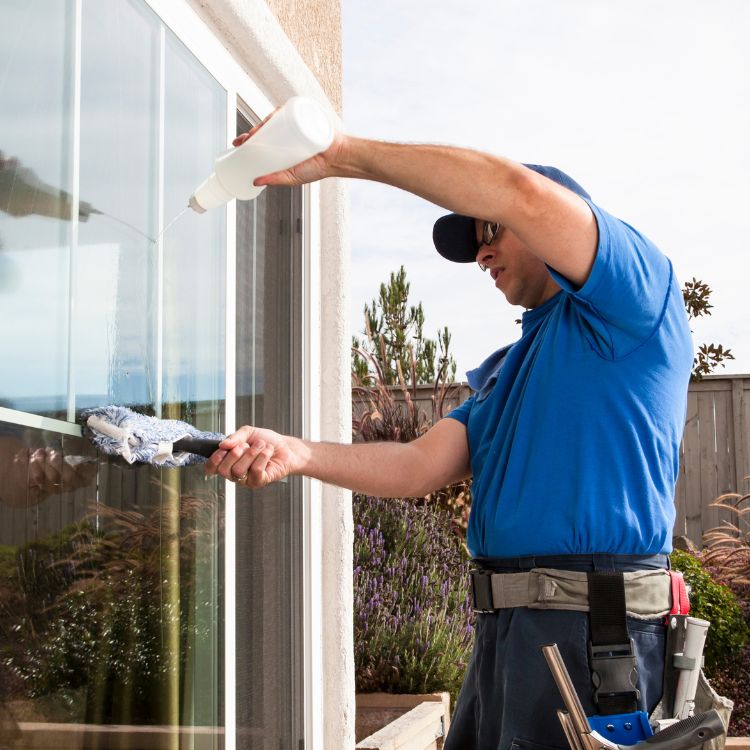 Affordable Rates without Compromising on Quality
As a service provider, we acknowledge the significance of affordability without sacrificing quality. Therefore, our rates are competitive and designed to cater to different budgets while still maintaining top-notch window cleaning services. Our pricing packages are transparent with no hidden costs so that you can enjoy clean windows at an affordable rate. We believe that everyone deserves access to high-quality window cleaning, and our prices reflect this commitment. Our team works diligently to provide exceptional services that meet your needs while keeping expenses in check. With us, you can have sparkling clean windows without breaking the bank.
How Do Our Services Ensure Brilliant Windows?
Our quality services are the secret to brilliant windows. Our experienced team uses industry-leading techniques and equipment, paying attention to every detail for a thorough and streak-free cleaning process. With high-quality cleaning products and a commitment to excellence, we always deliver exceptional results. Experience the difference today!
Our Pride in Local Roots and Customer Satisfaction
Arizona Window Washer is a local company that takes immense pride in serving the town of Paradise Valley in the United States. Our unwavering commitment to customer satisfaction and our profound understanding of the community's unique needs and challenges distinguish us from others in the industry. Our local expertise ensures exceptional service and long-term relationships with our clients.
We understand that every community has its own distinct character, and we strive to deliver personalized services that cater to Paradise Valley's specific requirements. By choosing Arizona Window Washer, you can rest assured that your needs will be met with professionalism, expertise, and care.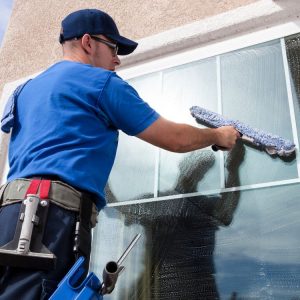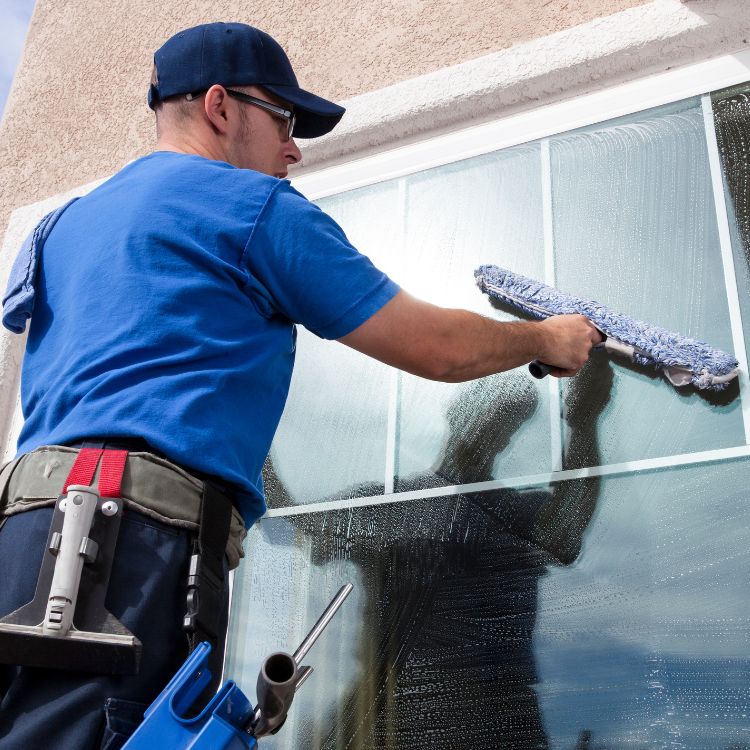 What Makes Us A Top Choice in Paradise Valley?
Discover why Arizona Window Washer is the premier choice for window cleaning in Paradise Valley. Our commitment to excellence, eco-friendly solutions, and affordable rates set us apart. Trust our experienced team of professionals for sparkling clean windows and experience the difference of choosing us as your top choice.
When it comes to professional window cleaning services in Paradise Valley, Arizona Window Washer is the premier choice. Our commitment to excellence ensures that your windows will be sparkling clean, enhancing the overall appearance of your home or business. We take pride in offering eco-friendly solutions that are safe for the environment and your windows. Whether you need residential window care or want to enhance your business's curb appeal with our commercial services, we have you covered.
Despite our top-notch quality, we offer affordable rates without compromising on the results. With our local roots and focus on customer satisfaction, we strive to be the top choice for window cleaning in Paradise Valley. Get in touch with us today to experience the difference we can make.