Professional window cleaning for Labor Day
Mid-way through August and Labor Day is almost here. The best thing to do on Labor Day is BBQ with our families and friends. So now that were over the half way mark on August we can look forward to September 7 and count down as Labor Day approaches. Make some room in your perfect BBQ scenario for professional window cleaning. You'll truly appreciate the expression of your guest when they see spotless windows.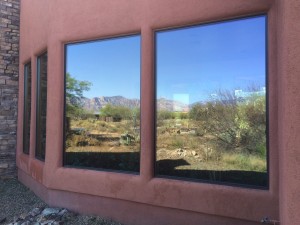 It's easy to see it as unnecessary but were here to show you that we provide a professional window cleaning service. The Labor Day weekend will be that much more special.
Professional window cleaning is the way to go! You can really show off to everyone. Let's focus on some of the health attributes and not just the flashy aspect. Your windows accumulate gunk on the inside and out over time. If your cook regularly on your grill this is more likely. It's not recommended to have your grill close to your home. However, this not always the case. If you grill close to a window the effects are staggering. Gunk and grime can build rapidly on a screen surface. It's better to have clean windows done by professional window cleaning company. Who doesn't want to look at their grill through spotless windows?
Professional window cleaning Includes
People always ask what chemical do you use? The answer is we don't. We use a pressure washer that peels the grime off the windows and patios leaving it spotless. It works on a multitude of patio surfaces including wood, concrete, rock and even your home walls. Professional window cleaning can make sure your Labor Day is one to remember.
Do you ever wonder what happens to all those things that get lost on the roof? They usually end up in the gutter. When you contract a professional windows cleaning company you also get gutters include in the package. Our cleaning service does not mind retrieving anything on your roof you're forgot was up there. We're happy to help you at the same time those things we got off your roof prevent from clogging your gutters.
Our professional window cleaning services are not only for residential but commercial properties as well! How sales increase on the holidays especially Labor Day. What better way to show customer appreciation than a clean establishment? Professional window cleaning makes all the difference for display products. When people clearly see the attention to detailed portrayed by your display case. Arizona Window Washer are by far the most trusted professional window cleaning company in the valley. Our customer raves about our services and recommends us throughout metro Phoenix. Labor Day is one our best days of the year and it a great time for us shows our professional window cleaning. Labor Day weekend is the begging of backyard BBQ in the America.